There is uncertainty about the hosting of Local Government Elections this year, as the President has indicated that he is awaiting information from the Elections Commission about its readiness to host the elections before the end of this year.
Local Government Elections are constitutionally due before the end of this year.
At a press conference on Monday, President Ali said his government welcomes local elections and it has already made the necessary budgetary provisions to facilitate the elections this year. He said although the government has set the stage, it is not the government that decides on elections in Guyana.
"It is the role of the Guyana Elections Commission, to be in a position to run these elections. It is the Guyana Elections Commission, that must advise on its readiness," the President said.
Local government elections were last held in November 2018.
In 2016, the local elections returned after an absence for 2 decades under the previous PPP Civic administration.
Just recently, the Chairman of the Elections Commission, Justice Claudette Singh was quoted as saying that the Commission is awaiting word from the government before it gets into preparation mode for the elections. She said she believes the elections could take place before year end.
The President said it appears as though the Elections Commission is also addressing other issues, including motions that were recently taken to the Commission by the Government nominated representatives to get three senior officials removed from the Commission.
"The Commission as a matter of fact is still dealing with a motion to remove persons who were intricately involved and part of, in what took place in the last National and Regional Elections," the President said.
Mr. Ali, whose party did well at the last local elections, said the government is supportive of a transparent electoral process.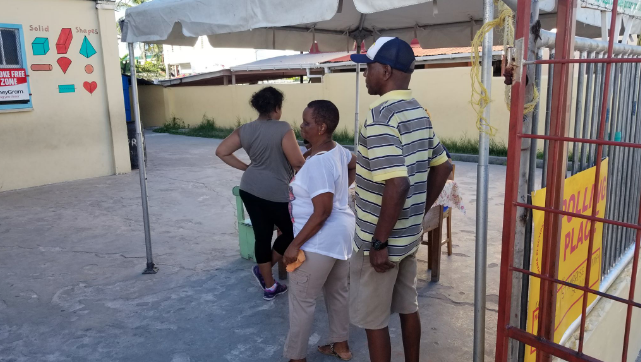 "So be assured, we are ready, we are supportive of Local government election with a transparent election machinery with professionals in place to conduct those elections so that we don't experience just a year ago,"
Local Government Elections (LGE) in Guyana use a mixed electoral system of Proportional Representation and First-Past-the-Post.
Fifty percent or half of the number of councilors of each Local Authority area will be elected through the Proportional Representation component and the other fifty percent through the First-Past-the-Post or Constituency component.