President Irfaan Ali this afternoon gathered members of his Government, the Diplomatic Corps, private sector agencies, and other stakeholders for a presentation on the proposed gas-to-shore energy project.
There have been concerns expressed over the project and its viability at this time. The President said there is no turning back and the project will move forward as its potential is strong.
"Let me be very clear, we are not going to abandon this project. If we have to go out again and again because we know the studies and everything, including the independent review by Norway, that has pointed to this project being good for Guyana and being good for the environment and bringing greater prosperity, and because of that that this project will get underway", the President told those gathered under the big benab at State House.
Concerns about the multi-billion dollar proposed project have varied from its cost to the environmental impact and the lack of sufficient public consultation.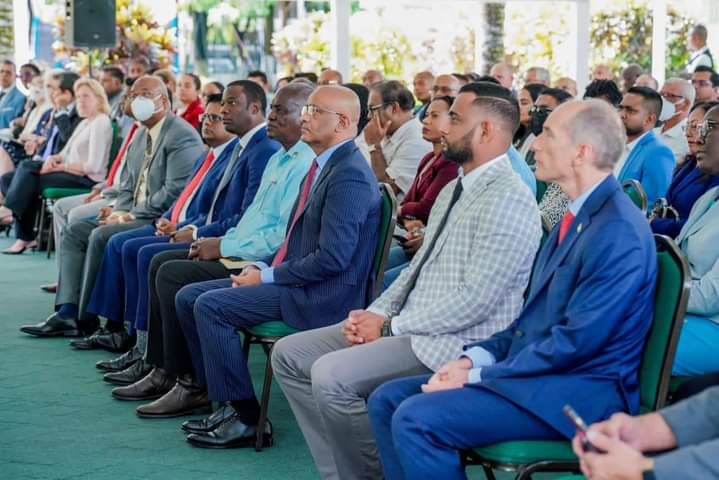 Today, the President assured that the project is a feasible and workable one that will derive benefits in the long term.
"The project fulfills the test of public scrutiny; it fulfills the test of transparency; it fulfills the environmental test", Mr. Ali assured.
Work on the development of the gas-to-shore project is expected to start by the end of this year. The project will be jointly financed by the Guyana Government and the Exxon company.
The project is expected to be built in Wales on the West Bank of Demerara and linked to the Stabroek oil block through more than 200 kilometers of pipeline.
The government believes that through the project, the country will see reduced energy costs and the development of other products linked to oil and gas.