Opposition Leader Aubrey Norton today called on the Guyana Police Force to stop the indiscriminate firing of pellets and bullets into crowds.
The call by the Leader of the Opposition comes in wake of the use of pellets and teargas to clear the East Coast of protesters on Tuesday night. During the Police operation, a number of persons who were not part of the protest, including children, were hit with the pellets and injured.
Two days later, the Guyana Police Force is still to release any statement about the use of teargas and pellets and the injuries suffered by persons who were not part of the protesting crowds.
The Head of the Police Force's Public Relations Unit, Mark Ramotar, has been ignoring repeated questions from the media on the issue.
A Stabroek News Editor and her young son who were on their way home were among the persons injured during the Police operation.
Today, the Opposition Leader said the actions of the Police were callous.
"The indiscriminate firing of pellets and bullets by police into crowds must stop. Apart from being an excessive and callous use of force and unnecessarily injuring and terrorizing citizens, it is also ineffective and even counterproductive. The GPF must use modern crowd control equipment and techniques to ensure demonstrations remain
peaceful and lawful", Mr. Norton said.
The protests along the East Coast on Tuesday echoed calls for justice for the Police shooting death of East Coast youth, Quindon Bacchus.
Three and a half weeks since the shooting, the investigations are ongoing. The Police Force has indicated that the Police rank at the center of the shooting incident remains in Police custody.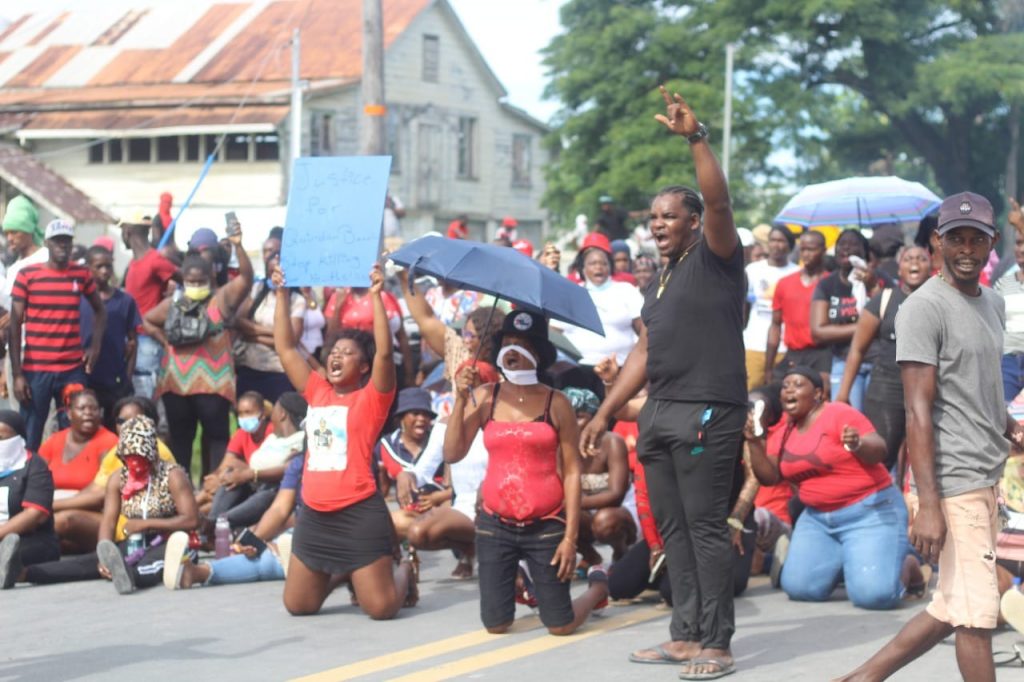 Mr. Norton said the protests have also raised a number of other serious issues in the country.
"Tuesday's protest on the East Coast Demerara has re-exposed several serious problems with the state of our country—namely (i) the dire crisis in the country's overall governance, (ii) the loss of confidence by citizens in the Guyana Police Force and the system of justice, (iii) the public skepticism towards the promises made by the government and the police force, (iv) the inadequacies of police crowd control operations, and (v) the ease with which a few rogue (or rented) persons can turn an orderly mass protest into the kind of mayhem we saw that day at the Mon Repos market", he said.
Mr. Norton has condemned the attacks at the Mon Repos market and said he supports the Government's move to compensate the vendors for their losses.
He also called on the Government to also compensate the market vendors at Golden Grove who suffered losses and damages when the Police opened fire in the market in an effort to disperse protesters from the roadway.