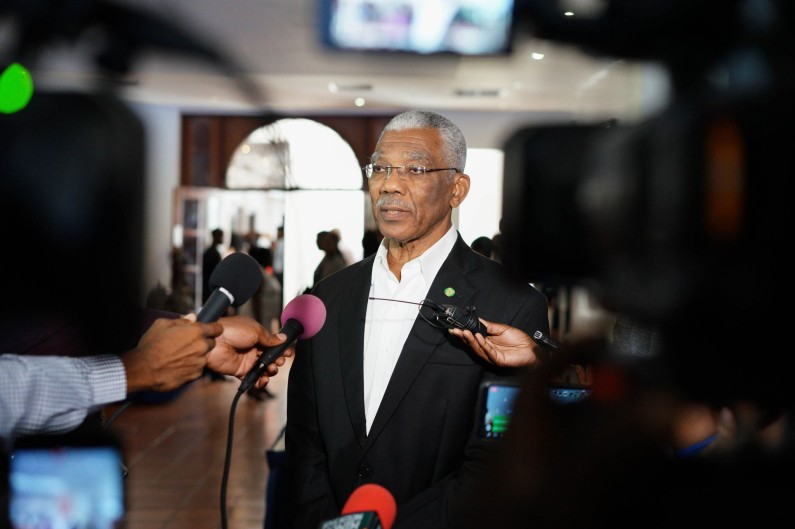 When President David Granger addresses the nation this evening, he hopes to announce a date for upcoming elections.
Speaking to members of the media this morning, the President said he has accepted the timeline put forward by the Chairman of the Elections Commission, but he has asked for additional details with regard to GECOM's readiness.
"Naturally we would like to get from her, more details. So we have accepted her date and I hope this evening, I will be able to make a public announcement to the nation on the date", the President said.
He said the government has not seen a schedule from the Elections Commission, but he said "it is a certainty" that he does not intend to go beyond the timeline put forward by the Commission.
He said he would like the government to go back to parliament to ensure the Commission is provided with all of the funding and other needs that may exist as part of its elections preparations and hosting.
Over $3 Billion was approved earlier this year to assist the Commission in the conduct of hosting elections.
A number of organisations and foreign missions have been calling on the President to name the date for the elections soon.