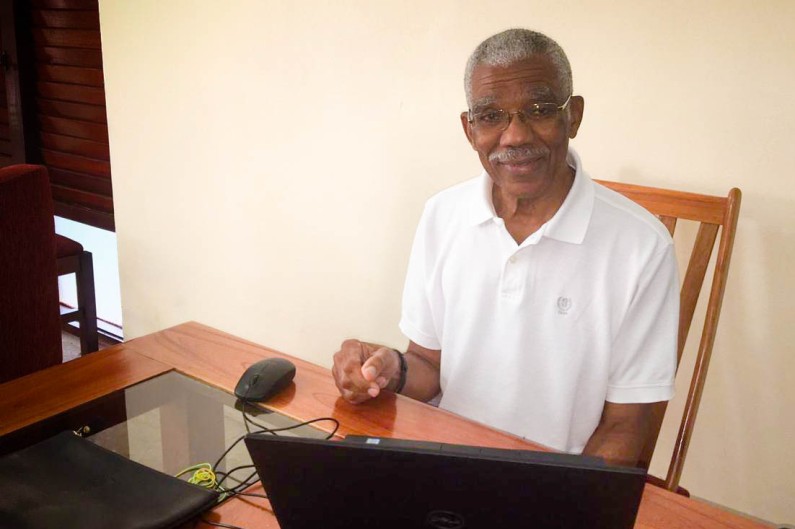 The Ministry of the Presidency has announced that President David Granger continues to rest comfortably following an intensive series of tests by specialist doctors in Cuba.
Although the release did not provide a diagnosis or details of an illness that the President may be suffering from, it states that he has responded satisfactorily to medical interventions over the past week and is recovering well.
The statement which was issued last evening, also reported that clinical analyses are still incomplete and it is expected that the Guyana Embassy in Havana will issue a statement when enough evidence is available.
The President is assuring all citizens that he is receiving the best possible medical advice and attention.
President Granger left for Cuba last week for a medical investigation after a medical check up at his personal doctor in Trinidad.
The checks came after he reportedly complained of losing his appetite and having other symptoms.
He is expected back in Guyana on Sunday.