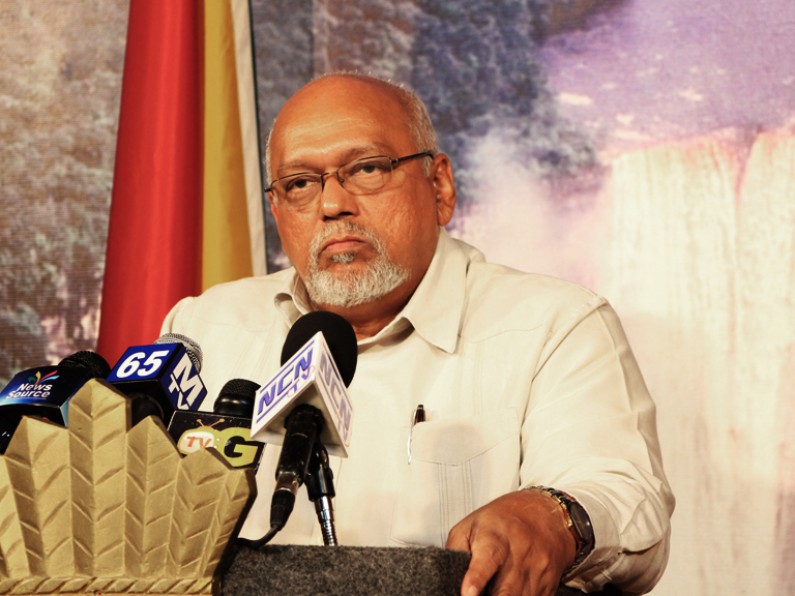 In an unprecedented move, President Donald Ramotar has written to the National Assembly pleading with Members of Parliament to put Guyana first and restart committee meetings on the amendments to the Anti Money Laundering Bill.
The Opposition parties which hold the majority in the Parliament have indicated their decision to withhold support from the Bill at this time.
In his letter to the National Assembly which was read by Prime Minister Samuel Hinds on Wednesday, President Ramotar said "I am calling on the Parliamentary Political parties and their representatives in the Parliamentary Special Select Committee to do all that is possible to complete the review of the Bill and return it to the National Assembly expeditiously". Guyana has to meet a May 27, 2013 deadline in keeping with international regulations.
He said Guyana is not the only country in CARICOM to face challenges over the legislation. He asked for a re-engagement of the parties at the Special Select Committee level to get the work done.
The President is asking the National Assembly to host a Special sitting on May 24, 2013 to exclusively address the second and third reading of the Bill.   President Ramotar said "as Guyanese and as political leaders we have a moral responsibility" to ensure Guyana's compliance with the obligations that fall under the international financial regulations.
Prime Minister Samuel Hinds after reading the President's letter sought to get the sitting of the National Assembly adjourned to treat the developments surrounding the Anti Money Laundering Bill as an issue of urgent public importance.
Deputy Speaker Deborah Backer who presided over the sitting denied his request saying that the matter is not an urgent one and was still engaging the parties at the Select Committee level.
The Government is hoping that the Opposition parties would lend their support to the Bill. The AFC has said it does not intend to do so until the President begins to sign into law Opposition Bills that were passed by the National Assembly.
The APNU indicated that it was not provided with the necessary documents in a timely manner. The President has since issued an apology over that lapse.