The reactivation of local democratic organs is to promote the values of representativeness, inclusiveness and effectiveness, and this translates to the elimination of partisan political interest, President David Granger has said. The President made this assertion during the opening ceremony of a two-day Inaugural Municipal Conference which commenced on Friday. 
The event, which is being held at the Marriott Hotel, is being hosted under the theme "Positioning Municipalities as critical partners in national development".
The President was keen to note, in his address to officials of the nine municipalities in Guyana, that they must demonstrate qualities which they would have sworn to uphold, and that residents in their respective areas must become their priority.
"Once you are elected, almost in a moment, in the twinkling of an eye, your responsibilities go to your constituents. Your responsibilities go to the people of the whole town, of the whole city and at the regional level, your responsibilities are to the people of that region," he said.
After more than two decades, Local Government Elections (LGE) were held last year. Reflecting on the installment of Interim Management Committees (IMC) in the past, President Granger told the municipal officials that success will not be achieved if partisan or personal interests are placed ahead of "popular will".
To this end, he reminded them that they have been elected to serve the people and as such, their performance will determine whether they are re-elected. Meanwhile, the President used the opportunity to outline his vision of having capital towns established in Region three (Essequibo Islands-West Demerara), Region four (Demerara-Mahaica), and Region five (Mahaica- Berbice).
He explained to the officials that a concerted effort is required to make the towns thriving commercial hubs, where the Regional Agriculture and Commercial Exhibitions can play an important role in developing these three regions; along with Bartica, Lethem and Mabaruma.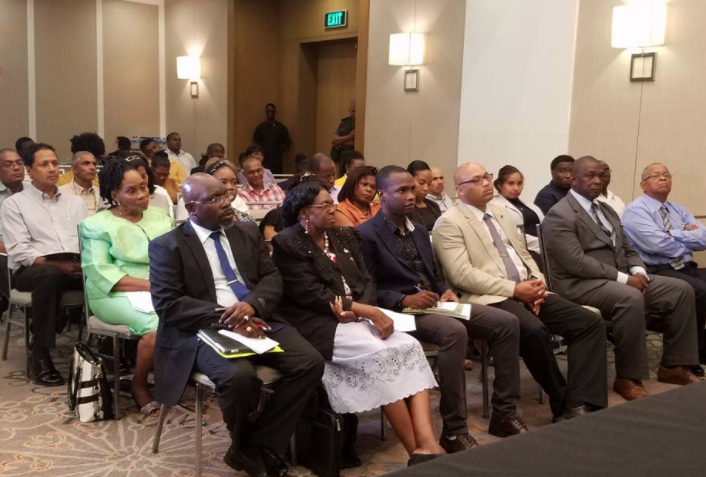 Not limited to agriculture, the President expressed the hope of seeing the capital towns becoming hubs for eco-tourism even as Guyana continues to pursue a 'green' economy, with each town adding value to the products they offer. Further, he pointed out that residents are looking to their municipalities for leadership and vision which must be provided.
"Once the Regional Chairmen, once the Mayors realise what a gem they have on their hands, they realise they have been sitting on their hands. People want to come and see our flora and fauna and they often say the Kanuku Mountains have more species of birds than the whole of Western Europe…that's what Mayors do, look for business opportunities," President Granger said.
Elaborating on Guyana's transition to a 'green' state, the President shared that "greenness" is not a fad, and is in fact, multifaceted.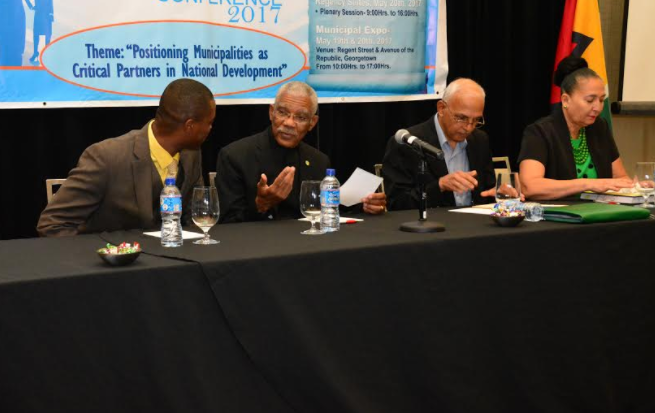 "When we speak of the green state, we speak about healthy communities… the sustainable generation of energy so that schools, hospitals, police stations, clinics could all be powered by renewable energy sources. Every region has abundant sunshine, abundant wind; some regions have biomass possibilities because of the sugar industry or rice industry. Some regions have hydropower potential," he pointed out.
But for this vision of national development to be realised, the Head-of-State underscored the need for every citizen to work together.