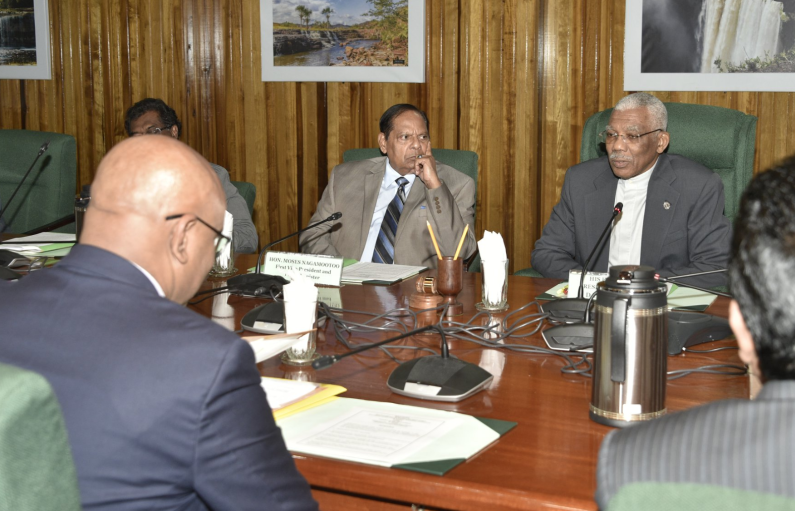 The meeting that was scheduled today between the Government and Opposition representatives looking at the possible candidates for the GECOM Chairman's job was called off and is to be rescheduled.
Director-General of the Ministry of the Presidency, Joe Harmon, told News Source that the President is still examining the four new names put forward by the Opposition Leader's team at yesterday's meeting.
He said it would have made little sense to meet as the President is still examining and considering the new names.
Yesterday, the two sides met and the Opposition Leader's team announced that Mr. Jagdeo had not found favour with the two suggestions of the President to be included on his possible list of nominees.
Already, the President has found four names that were earlier submitted to be not unacceptable to him.
Those four names are likely to make up the Opposition Leader's final list of nominees.
Once six names get the all-clear, the Opposition leader will then submit his official list of nominees to the President for the GECOM Chairman position.
The two sides have said that the meetings have been going well and they are hoping to arrive at a decision soon.