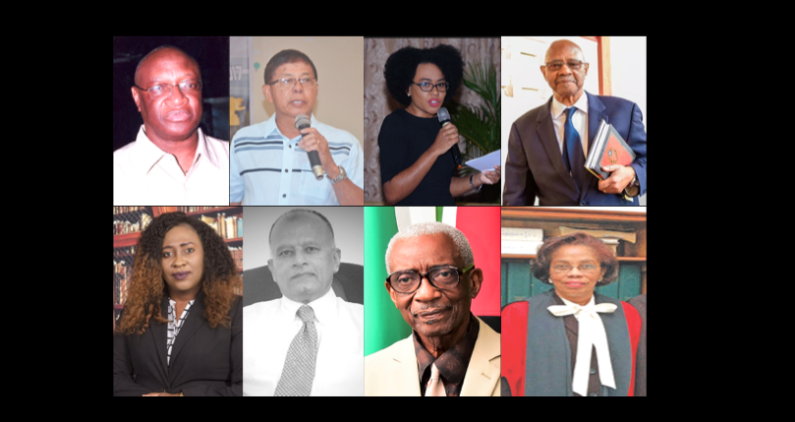 During the first meeting between representatives for the President and the Opposition Leader this afternoon, the President's team suggested the names of eight persons to be considered for the Opposition's list of nominees that will have to be submitted to the President for the GECOM Chairman.
The President has nominated recently resigned GECOM Chairman Justice James Patterson, retired Justice Stanley Moore, retired Justice Claudette La Bennet, Economist Dr. Aubrey Armstrong, businessman and former PNC Reform Executive member Kads Khan, businessman and former PNC Reform Executive Member Stanley Ming, Georgetown Hospital Chairperson and Attorney Kessaundra Alves and former Solicitor General Kim Kyte.
Following the meeting this afternoon, Director General of the Ministry of the Presidency, Joe Harmon indicated that the real hammering out of the nominees will begin tomorrow.
The Opposition Leader has already put forward the names of eleven persons who were contained on the the three previous lists that were rejected by the President back in 2017.
PPP Executive and Attorney Anil Nandlall today said it must be noted that the discussions are now in the embryonic stage. He indicated that the discussions are just informal and it will be up to the Opposition Leader to submit six names that the President should find not to be unacceptable.