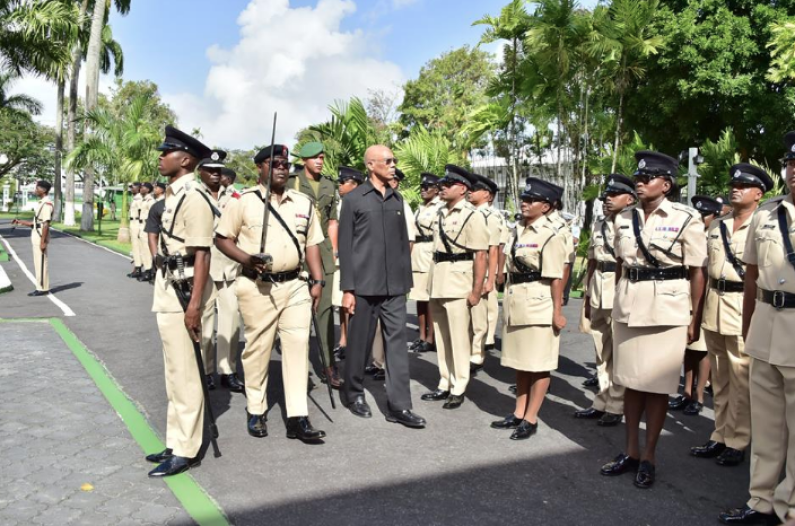 With the British supported, Security Sector Reform Programme entering its implementation phase this year, President David Granger this morning urged the Guyana Police Force to accelerate the reform of the security sector.
The President delivered the feature address at the opening of the Police Officers' Conference which took place in the State House compound this morning.
He told the officers gathered that "the security sector reform is aimed at improving public trust and confidence, developing a stronger organisation, boosting the Force's intelligence, its response and investigative capabilities and producing a more versatile police officer. Security sector reform therefore, must be accelerated to strengthen this institution in 2019".
President Granger said the Guyana Police Force must always pay attention to maintaining the public's trust, adding that Police Officers must also shy away from corrupt practices. He said the appointment of a credible Police Service Commission last year remains essential to ensuring the Force does its work efficiently.
According to the President,"the existence of a Commission, however, is not enough to guarantee that the Force will be officered by persons who are competent, committed and uncorrupted. A Force which is contaminated by corruption cannot safeguard the security of our citizens."  He added that service in the Force must be based on commitment, competence and incorruptibility.
The President noted that the Government will continue to support the work of the Guyana Police Force as it continues its efforts to safeguarding the state.
Police Commissioner, Leslie James, told the opening of the conference that the Guyana Police Force has been moving to implement many of the initiatives that fall under the reform of the security sector.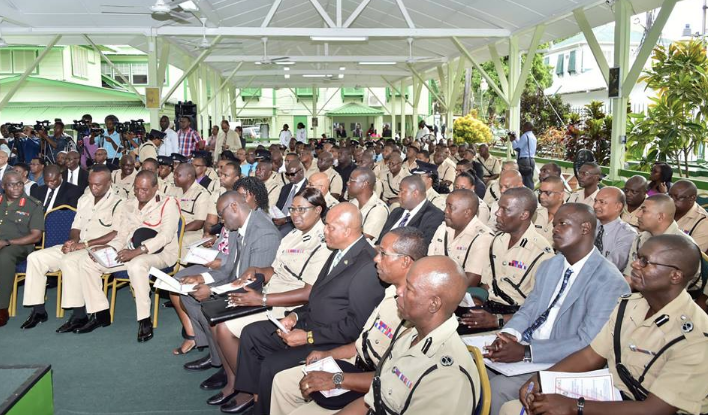 He said attention is currently being paid to training, human resource management and infrastructure development. Commissioner James said since being confirmed he has visited every Police division, branche and unit and has done so along with the four Deputy Commissioners.
He noted that the Force has seen some of its work being paid off with more crimes being solved and the crime rate going down.
The Police Officers Conference will run until this weekend at the Police headquarters, Eve Leary.