One of four prisoners who escaped from the Lusignan Prison's Holding Bay two Sundays ago has been recaptured.
24-year-old Sasenarine Bisnauth was arrested last night without incident in the cane field behind the Beterverwaghting Sideline Dam on the East Coast of Demerara.
A police report said he was found in the possession of a cutlass.
Bisnauth was behind bars on remand for robbery and armed robbery. He will now face the additional charge of escaping from prison.
Three other prisoners who escaped along with Bisnauth are still on the run.
Investigators are still hunting for 26-year-old Anthony Padmore of Beterverwaghting ECD, who was recently sentenced to three years in jail for marijuana trafficking, 26-year-old Kenraul Perez of Mabaruma, who was on remand for murder, and 32-year-old Ganesh Dhanraj from Parika, who was on remand for the murder of his wife.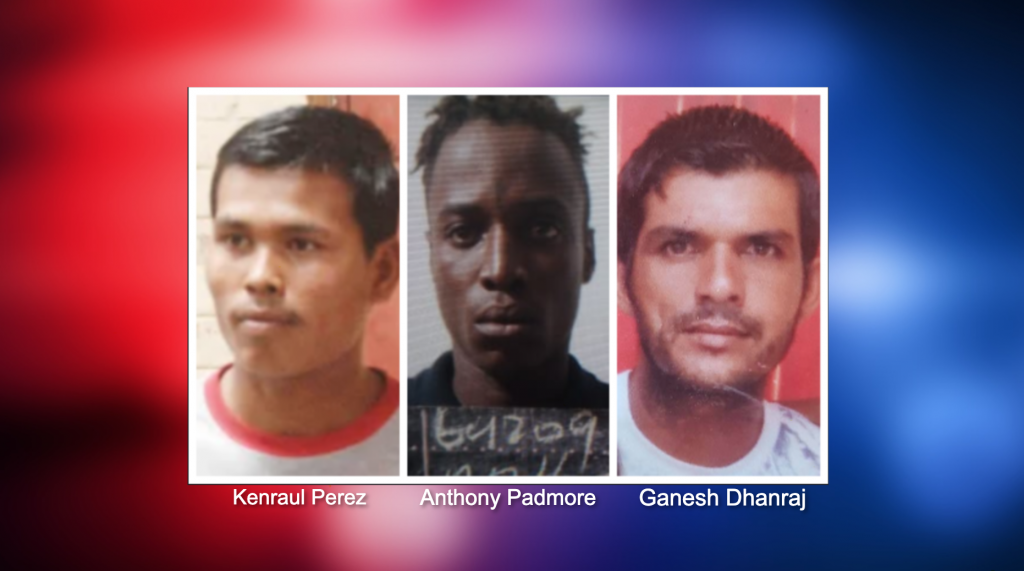 Investigators are following a number of leads that they hope will assist in the recapture of the other escapees.
The four men escaped from the Lusignan Prison's Holding Bay during a heavy downpour by scaling the prison fence. Guards on duty only realised the men had escaped during the morning roll call more than three hours later.
Anyone knowing the whereabouts of the remaining three escapees is being asked to contact the nearest Police station or call 911.