President Irfaan Ali believes that any reform of the Guyana Elections Commission will first have to examine the professionals who work at the body.
Appearing on a Globespan online talk show last evening and responding to a question about whether there is a need to change the make-up of the Commission itself and the Government and Opposition representatives, the President said attention needs to be paid to the professionals at GECOM who are expected to be unbiased.
"The problem in the last election was the secretariat. Mingo is not a member of the Commission, Lowenfield is the Chief Election Officer and we have to ask the first question, professionals, it is the professionals who were supposed to be unbiased that failed us to be unbiased that failed us in the first place and it is that which needs to be addressed, it is the restructuring of the entity itself", the President said.
A number of employees of the GECOM Secretariat including the Chief Election Officer, the Deputy Chief Election Officer and the Region 4 Returning Officer are currently before the Courts facing allegations of fraud at the last elections. They have all rejected the allegations and declared their innocence of the charges.
President Ali said persons serving the GECOM Secretariat must understand their role.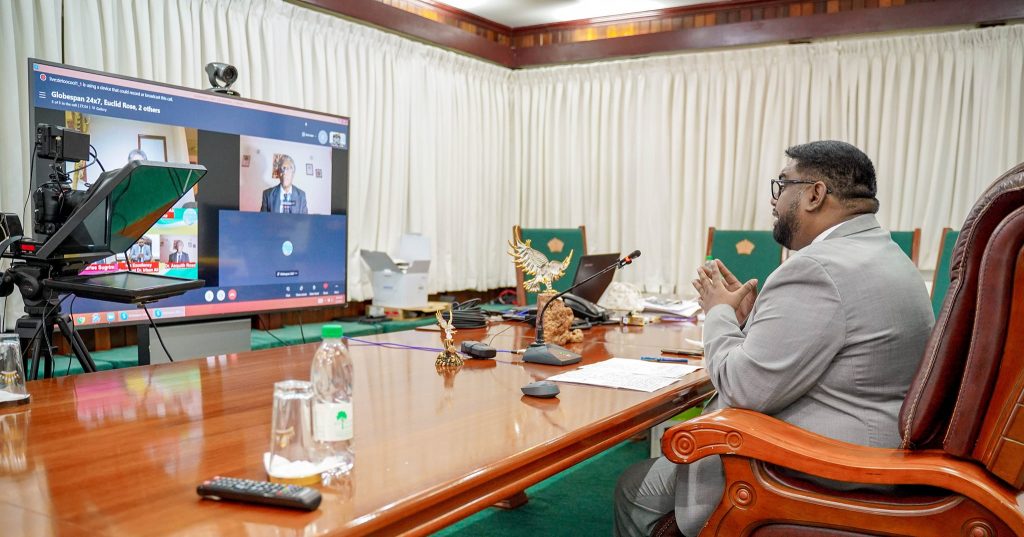 He said "you have to decide whether you are a politician or a professional and that is one of the major problems that we have to address in the country".
The President said the mix of professionalism in the public service and politics is not just limited to the Guyana Elections Commission.
During the appearance on the US based talk show, President Ali also spoke about the need to develop closer ties with the Guyanese diaspora. The government he said, will be introducing a number of initiatives in that regard.