A Golden Grove man who is a known psychiatric patient was last evening arrested in connection with threats that he made against the life of the President while participating in yesterday's protests along the East Coast of Demerara.
In a statement this afternoon, the Guyana Police Force announced the arrest of 35-year-old Marvin Richmond.
The Police said that its investigations so far have confirmed that Richmond was treated on several occasions by a psychiatrist.
It is unclear whether charges will be filed against him.
The threats were made by the man during a social media broadcast of the protests that started in the village of Golden Grove yesterday, seeking justice over the Police shooting death of Quindon Bacchus.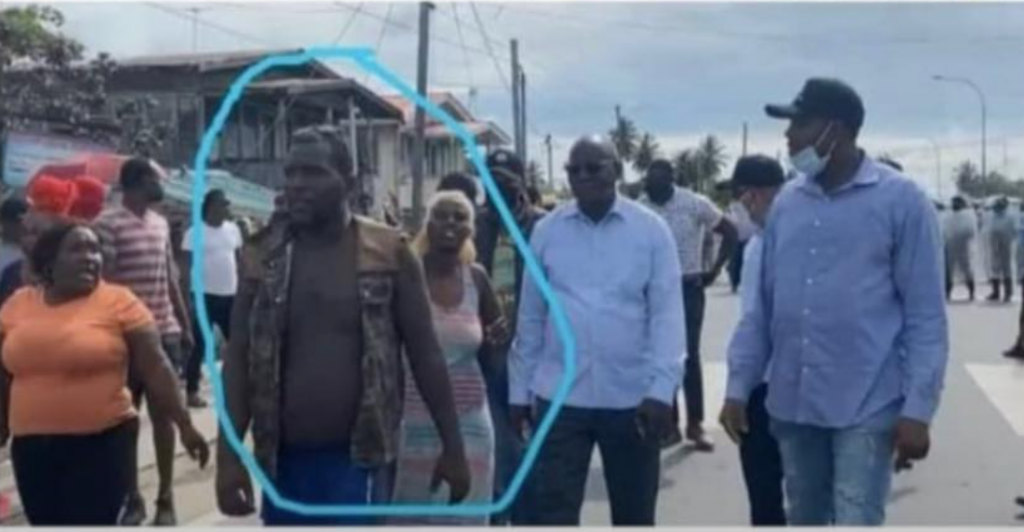 President Irfaan Ali said he was made aware of the threat and took it seriously. He has also called for calm and patience as the Police Complaints Authority continues its investigation of the latest Police shooting death.