A La Penitence mother of five lost her life this afternoon in an accident on Mandela Avenue involving a motorcycle and a Mercedes Benz SUV belonging to the prominent Mohamed business family.
The dead woman has been identified as Odessa Sam of Middle Walk, La Penitence. She was the pillion rider on a motorcycle being operated by her reputed husband, Lenox Oudkerk when they were hit down by the SUV.
The impact of the collision sent both the rider and passenger onto the roadway, with the woman hitting her head against the surface of the road.
The rider of the motorcycle, Lenox Oudkerk has since been admitted to the hospital in critical condition.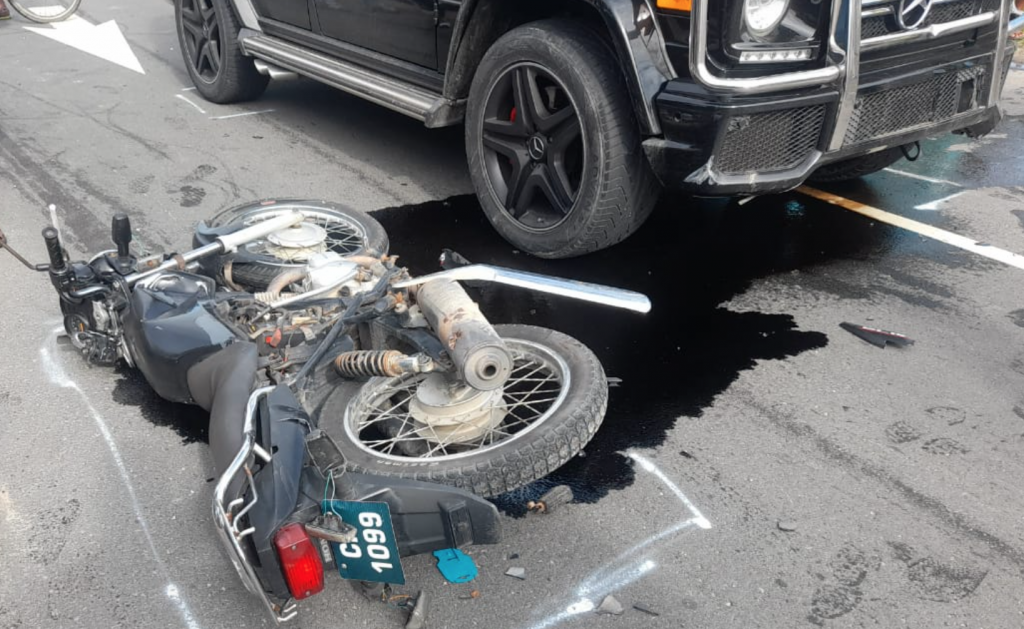 The motorcyclist was attempting to cross over to the other side of the busy 4-lane road when he ended up in the path of the SUV and was hit down.
The Police said the SUV was being driven by 41-year-old Nadia Mohamed.
She was spotted at the scene as the Police launched the investigations into the fatal accident.
There are reports that a young child was also in the vehicle at the time of the crash, but both the driver and the child came out of the accident unhurt.
The Guyana Police Force is continuing its probe.