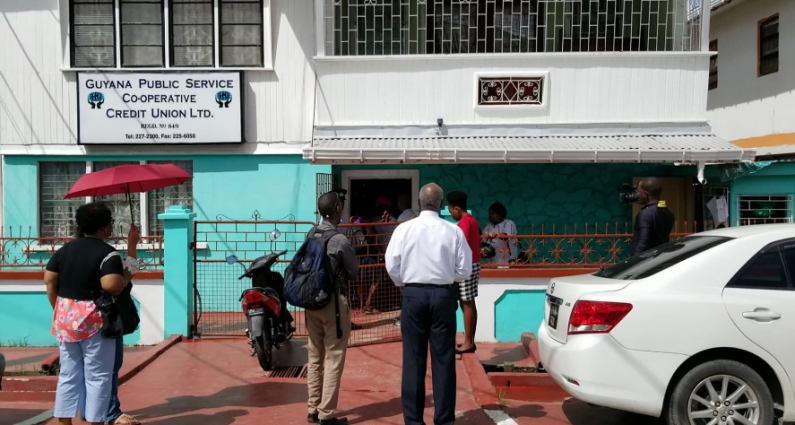 The elections for the management committee of the Guyana Public Service Cooperative Credit Union (GPSCCU) are set for this Sunday. It will be done virtually and will be the first general meeting and elections for the credit union in three years.
The Credit Union has been managed by an interim management committee since 2018 over financial management concerns.
Now that the Interim Management Committee is preparing to host its very first AGM, the Guyana Public Service Union headed by Patrick Yarde is not giving the meeting its full blessings, although it wants members to participate and vote.
In a statement the GPSU said the AGM set for this Sunday is in violation of the rules of the credit union customs and practice. But despite its pronouncements, it is urging the membership of the credit union to be involved in the process as Mr. Yarde and his team seek to regain control of the credit union.
"In the first place, there was no reason to remove the democratically elected Committee of Management of the GPSCCU Ltd. It was an abuse of executive authority, propelled by political short-sightedness and greed. Even though there has been a change in government from APNU/AFC to the PPP/C it continues to the detriment of the GPSCCU membership", the GPSU's statement said
According to the GPSU, it is now almost three years that the IMC has been in office and there is no report on the reason for its creation.
The union said from observations, there has been a number of questionable practices in the management of the credit union which the union sees as violations of the rules of the credit union.
The Interim Management Committee in one of its annual reports revealed that in 2020, the credit union recorded $95 million in profit and in the two previous years, there were also recorded profits.
The Credit Union which has a membership of over 15000 plans to enter the mortgage and car loan market.
There is a plan to introduce mortgages and car and other loans for the memberships at interest rates that are far below what is currently offered by the commercial banks.