The Interim Management Committee, headed by former Lands Commissioner Trevor Benn, will now form the new management of the Guyana Public Service Co-op Credit Unit (GPSCCU) after winning the confidence of the membership in elections on Sunday.
The previous management committee was ousted over financial management concerns.
Following the results of the elections last evening, Mr. Benn said his team is ready to get down to work to implement the promises they made while campaigning for the leadership.
He said as early as next week, the new management will get down to business.
"Like we said beginning next Monday the 19th of April, we hope to start paying all dividends. For those of you who asking that question please be aware that from Monday the 19th to begin receiving your dividends." Mr. Benn announced.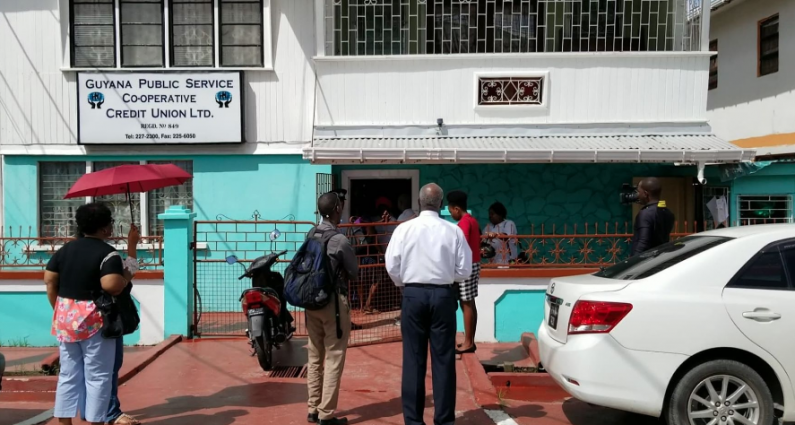 While serving as interim Chairman of the Credit Union, Benn implemented a number of measures that have benefitted both staff and members of the credit union.
The credit union was able to remain profitable even during the early months of the Covid-19 pandemic. The credit union recorded $95 million in profit in 2020.
"We have paid 1% interim dividends for the years 2011, 2012, and 2013, which resulted in a total of $62 million being paid out to you our Members. We are happy to report that the IMC recommended an additional $223 million to pay final dividends to you for the years 2011 to 2020, which if approved will bring the total dividends to $285 million or 10.75% for the period 2011 to 2020″, Mr. Benn said in the Credit Union's annual report.
The credit union's ordinary savings increased from $1.6 billion in 2011 to $4 billion in 2020 while Special Savings grew from $16m in 2011 to $145m in 2020.
Active membership also grew from 11,000 in 2011 to 18,000 in 2020. Total Assets were $2.3 million in 2011 and that increased to $5.5 Billion in 2020.