A 50-foot section of the 160-feet long Pirara Bridge in Region 9, which links Lethem and Annai collapsed this morning as a heavy-duty truck attempted to cross.
The truck was driving onto the bridge when the section collapsed, leaving the truck in a perched position.
The bridge was last repaired in 2014 and according to Deputy Mayor of Lethem Debra King, the damage has come at a time when the bridge is most needed to move goods in and out of the Region 9 communities.
She explained that with the rainy season starting in the area, other bypass areas would be inaccessible, and therefore the bridge would serve as the main link between Lethem and the Coast for those using the roads.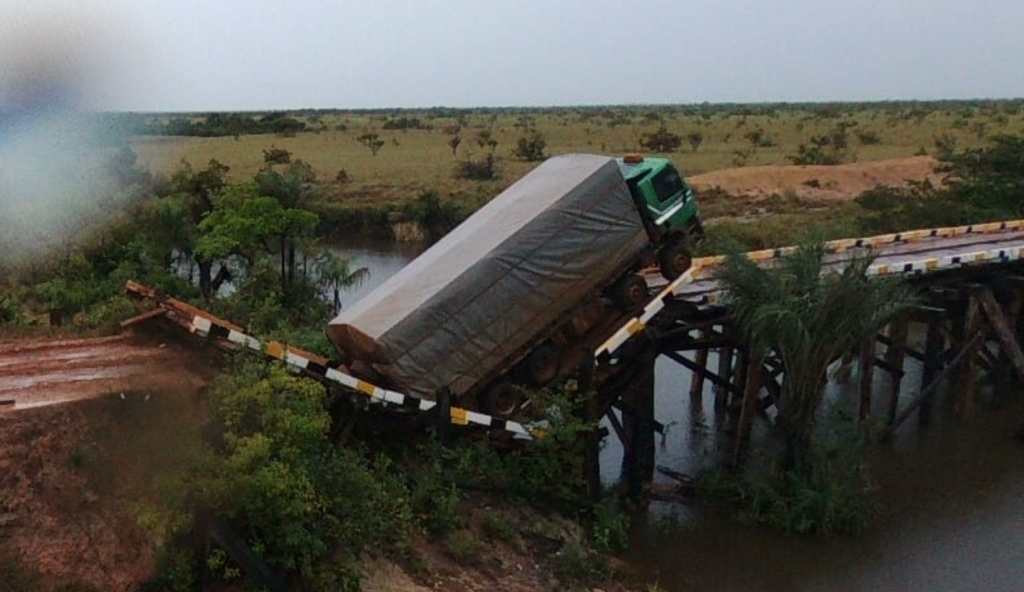 The Deputy Mayor said efforts are underway to offload the truck and eventually remove it from the collapsed section of the bridge, to facilitate a more detailed examination of the damage.
The damage to the bridge has resulted in trucks ferrying essential items into the town being stranded. A fuel tanker that was shuttling fuel to the Lethem Power Company is among the vehicles left stranded.
The Regional Democratic Council in Region Nine along with the Lethem Mayor and Town Council are overlooking the assessment at this stage.