The Linden Mayor and Town Council has filed a complaint with the Environmental Protection Agency and intends to pursue charges against the Cevon's Waste Disposal company, after a truck belonging to the company was caught dumping human waste in the mining town.
The truck was caught dumping the sewage in the "Millies Hideout" area which is at the Welcome to Linden signs.
Linden Mayor, Carwyn Holland, told News Source that this is not the first time that the company has been caught in the act.
He said the company faced fines and charges by the council on previous occasions but those fines appear to have offered very little to deter the practice.
Linden has no sewage dumpsite and therefore the sewage should have been transported to Georgetown for proper disposal.
The Mayor said the Council has also noticed garbage being dumped close to the same area where the waste from Cevon's was dumped.  He said the Town Council will step up its monitoring and file charges against anyone found illegally dumping across the town.
When contacted for a comment today, Manager at Cevon's Waste Management, Morris Archer, told News Source that it is not a policy of the company to be dumping sewage in areas that have not been set aside for that.  He said the situation in Linden must be the work of a "rogue" driver.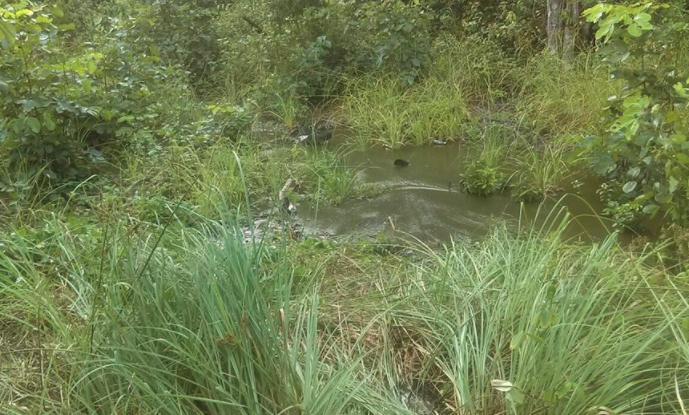 The manager explained that the truck usually travels to Linden once a week to render waste removal services. He said the company has heard about previous allegations but the practice of dumping sewage in the town is not a policy.
Mr. Archer said since receiving the complaint about the dumped sewage, the company has dispatched a team to clean the area up and to render other assistance to the municipality.
"This is bad for our name and our image. This had to be a rogue element. We do not do those things", he said.