As the island of St. Vincent reels from the impact of the erupting La Soufrière volcano, the Office of the President in Guyana has revealed that President Irfaan Ali will be leading Guyana's humanitarian response to the disaster.
There are more than 4000 Guyanese nationals believed to be living in St. Vincent and the Grenadines. In a statement on Saturday, the Office of the President said Vice President Bharrat Jagdeo has been in contact with Guyana's Honorary Consul in the island and there has been no request for evacuation.
"We've been fairly comforted that the Guyanese there are taken care of. There is no request on movement or anything", the President is quoted as saying in the statement.
President Ali met and held discussions on Saturday with the Guyana Civil Defence Commission and the private sector agencies about Guyana's response to the tragedy.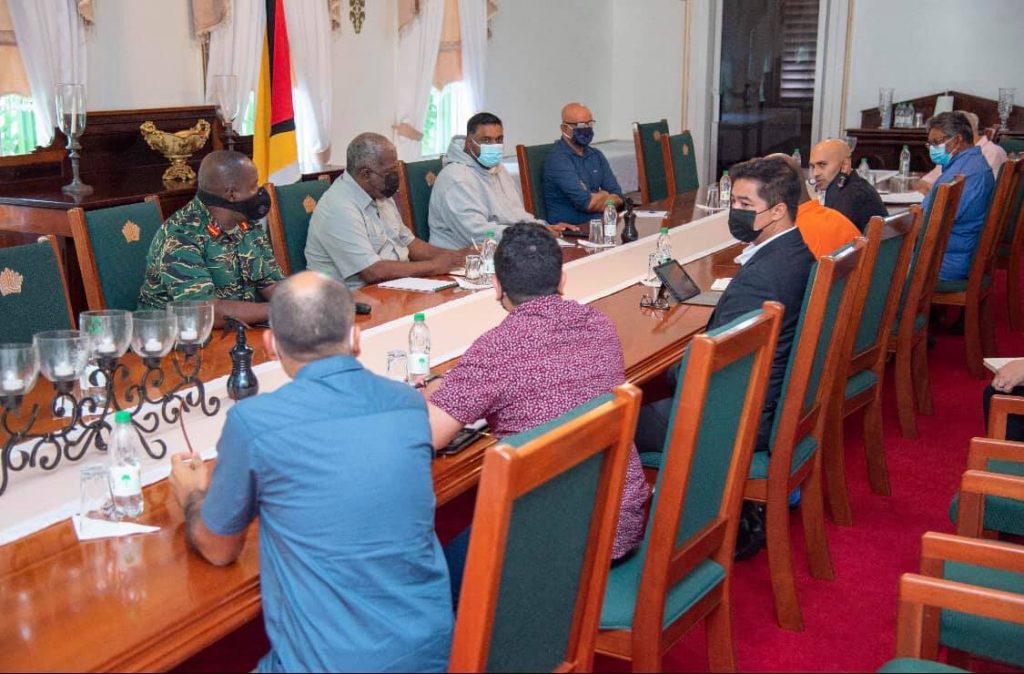 At the meeting, the President underscored the importance of getting emergency items, including water and food, over to St Vincent and the Grenadines in the fastest possible time.
He told members of the Civil Defence Commission (CDC) and the Private Sector Commission, who are coordinating an emergency response, that given the urgency in the sister CARICOM nation, supplies from Guyana must set sail within 48 hours.
The President disclosed that the needs of the islands have multiplied over the last 24 hours since the eruption of the Soufrière volcano.  
Along with the emergency response, the President pointed out that the Guyana Defence Force is on standby in case they are needed on the ground in the aftermath of the eruption.
"The situation has changed drastically overnight, and indeed what was urgent is now extremely urgent", President Ali said.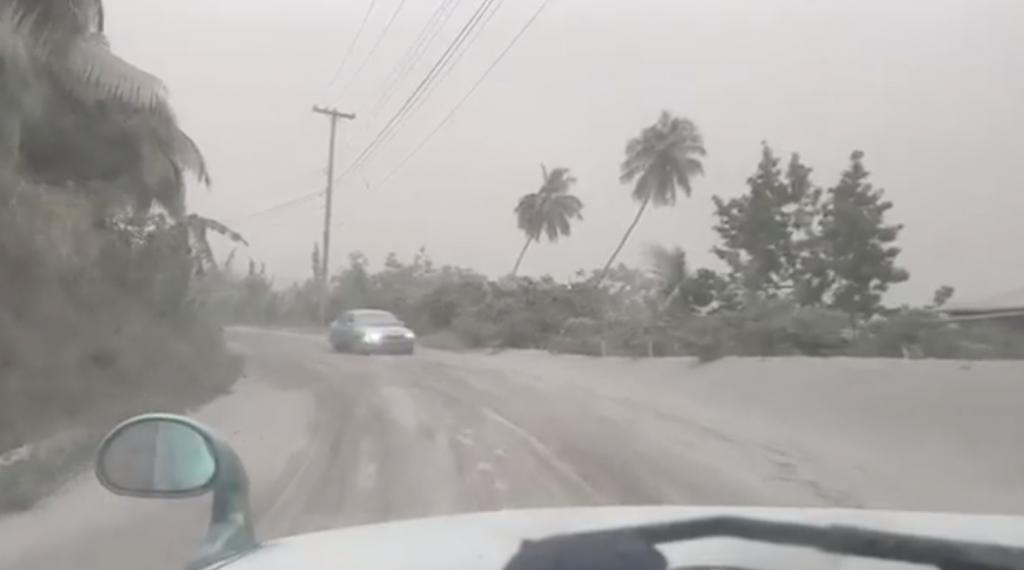 The President said he has been in regular contact with the Prime Minister of St. Vincent as other Caribbean countries also extend a helping hand.
More than 20,000 persons have been ordered evacuated from the communities close to the volcano as the volcanic ash blanketed several communities and destroyed homes.
Nearby islands including Barbados and St. Lucia have also seen the ash moving in over their shores.