Two of Guyana's oldest and largest conglomerates, Banks DIH Limited and Demerara Distillers Limited have stepped up to make millions of dollars in donations of much needed supplies to the volcano ravaged island of St. Vincent.
The two companies are part of the efforts by the Civil Defence Commission and the Private Sector Commission to offer relief to the citizens of St. Vincent. Several other companies are also lending assistance.
In a statement, Banks DIH Limited informed that the company has contributed 10,000 lbs. of Triskits crackers and 2400 cases of Tropical Mist and Rain Forest Water in response to pleas by the country's Prime Minister Dr. Ralph Gonsalves and regional governments for assistance to residents affected by the natural disaster.
The Sales and Marketing Executive at Banks DIH Carlton Joao said that some of the items were shipped to St. Vincent earlier this week while a second shipment is being prepared to be sent to the Island.
Demerara Distillers Limited (DDL) has also partnered with the Civil Defence Commission (CDC) to send humanitarian aid to St. Vincent.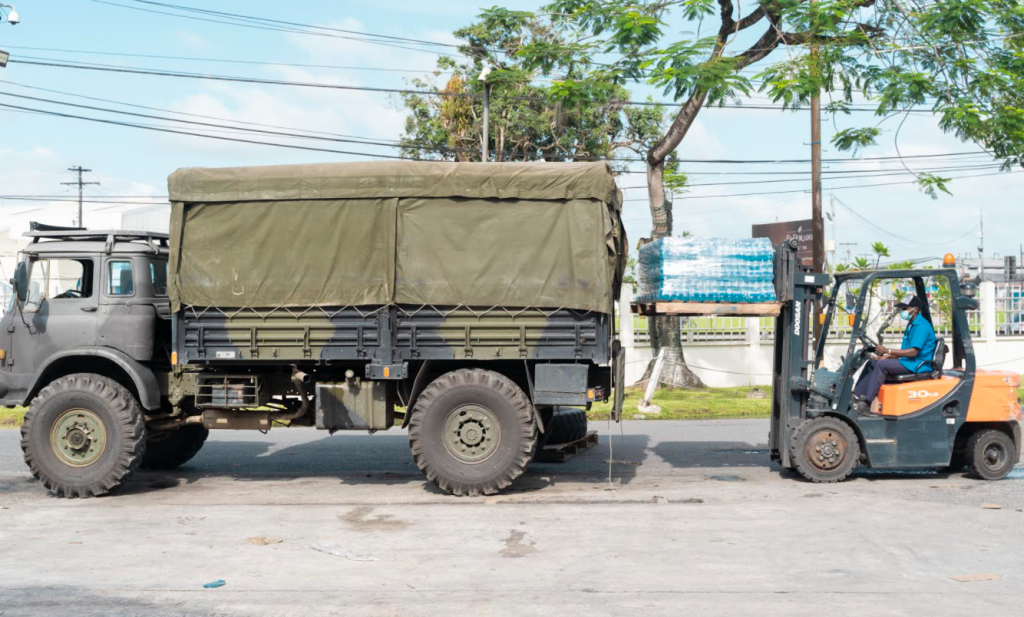 The company is sending a total of 10,000 cases of its bottled 20oz Diamond Mineral Water, as well as 500 cases of 1.14 litres alcohol-based Environ Sanitising Cleaner.
DDL's humanitarian aid is valued at $13.3 million.
The company's Chairman Komal Samaroo offered thoughts to the people of St. Vincent, explaining that his company's assistance is just one step towards ensuring that affected citizens have access to clean drinking water and sanitising agents to help them cope with this natural disaster.
The first shipment of humanitarian aid from Guyana left the country this afternoon.