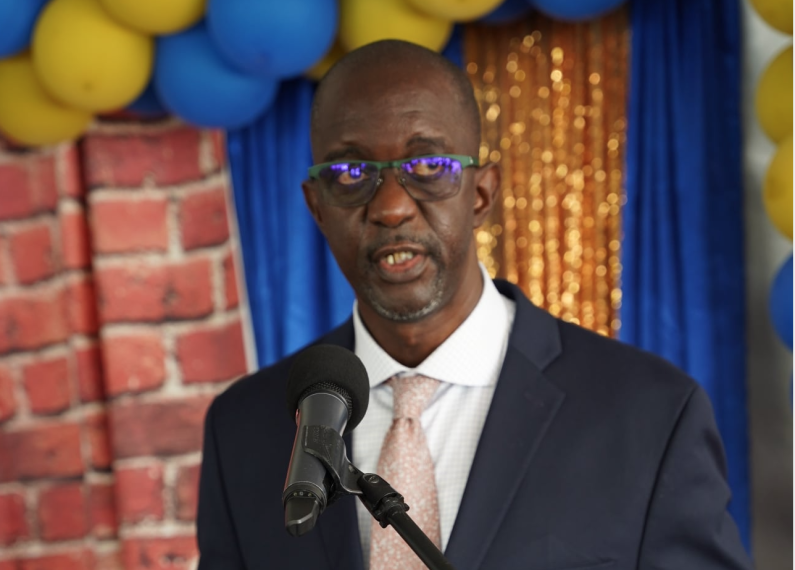 A group of members on the Management Committee of the Guyana Public Service Co-operative Credit Union has passed a motion of no-confidence against the Credit Union Chairman, Trevor Benn, but there are questions surrounding the legality of the move.
Benn who won the elections for Chairman by a landslide last year will be replaced by his Deputy, Patrick Mentore.
The decision comes as the Credit Union is preparing to hold fresh elections for new office bearers including a new Chairman.  Although Benn was removed as Chairman, he remains an ordinary member of the Management Committee.
News Source understands that when fresh elections are called, Mr. Benn will again seek election for the Chairmanship of the Credit Union since he is of the view that he was unjustly removed.
"Please be informed that the motion of no confidence against the Chairman Mr. Trevor Benn tabled at the Special Meeting of the Committee on the 21st April, 2022 is hereby acknowledged…Against this backdrop the said motion is tabled and voted by ten (10) members in favor of the motion to remove Trevor Benn as Chairman is hereby sanctioned," a letter signed by Chief Co-operative Officer Debbie Persaud and addressed to Secretary of the Board Ms. Gillian Pollard stated.
News Source understands that several of the Committee members are upset with Benn's leadership style. Some of the Committee members do not support many of the plans for the credit union that were put forward by the Chairman.
There are questions about the legality of the move to remove Benn via a no-confidence motion.
The Management Secretary of the Credit Union has put forward an opinion stating that the moves by a some of the committee members were unconstitutional and without legal basis.
"Those breaches of the Laws of Guyana and lapses of good governance would be of great concern to all stakeholders, especially the membership," Christopher Thomas, the Management secretary said in his correspondence seen by News Source.
He singled out five Committee Members Ruth Howard, Karen Vansluytman- Corbin, Saskia Eastman, Kerwyn Mars and Arthur Gibbs, for being part of a meeting that was not properly sanctioned in keeping with the Credit Union rules.