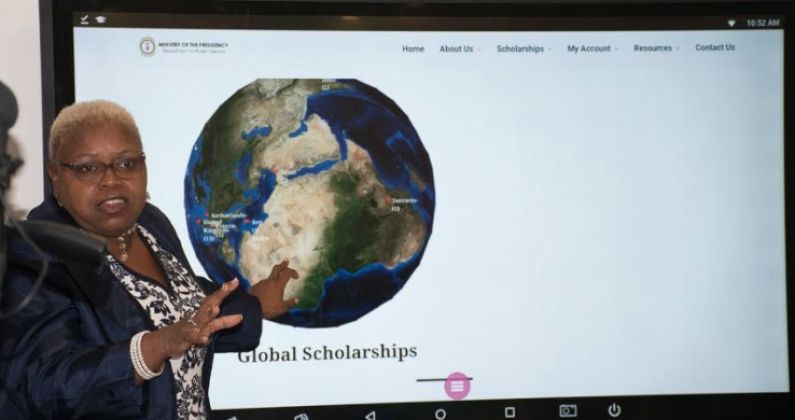 Scholarship opportunities being offered by the Government of Guyana and other donor organisations are now just a click away, with the launching of the Department of Public Service's website.
Interested persons can visit the Department's Scholarship website  at http://dps.gov.gy/scholarships/ for more information.
At today's launch of the website, in the Smart Room of National Centre for Education Research Development (NCERD), Permanent Secretary of the Department of Public Service, Reginald Brotherson said scores of students have already benefited from these scholarships and the hope is to build a better public service while creating a platform to meet the needs of interested students.
The Department of Public Service's website was designed to make available scholarships, training and job opportunities for these prospective and current students as well as public servants. These programme can be accessed through the website's easily navigated interface.
"The priority areas of training are geared to match the intellectual talent of all Guyanese firstly taking heed to what is best in national interest and therefore expanding the pool of resources," Brotherson noted
He further added, "We've developed an index of universities we hope to target and to enable the Department of Public Service to effective… and informed decisions in granting scholarship awards.
Prospective students will be able to register, save and submit their applications via the website while current and past recipients can access all forms necessary for the management of their scholarship.
The website is being managed in real time and is being hosted on three different domains, thereby ensuring it never crashes. A demonstration of how the website works was facilitated by Dr. Marcia Thomas, Head of ICT at NCERD.
Additionally, the website also provides public servants with the necessary information pertaining to professional training offered by the Department of Public Service.