Exactly one year after he was found guilty on two fraud charges and ordered deported from Guyana, a Trinidadian man has made his way back into Guyana and has now opened an etiquette school.
The man, Miguel Nestor, has been fingered in several other fraud cases locally and in his homeland of Trinidad and Tobago. Reports out of Trinidad state that he is still wanted there in connection with a number of fraud investigations.
Surprisingly, on Monday the man launched a Guyana Etiquette School here in Georgetown with representatives from the Tourism Department and the Department of Social Cohesion offering him best wishes.
An official of the Tourism Department admitted to News Source today that the Department was totally unaware of the man's criminal past and him being wanted on fraud charges.
In March of last year, Nestor was convicted of defrauding two city hotels of hundreds of thousands of dollars after he stayed at their premises and vanished when it was time to pay.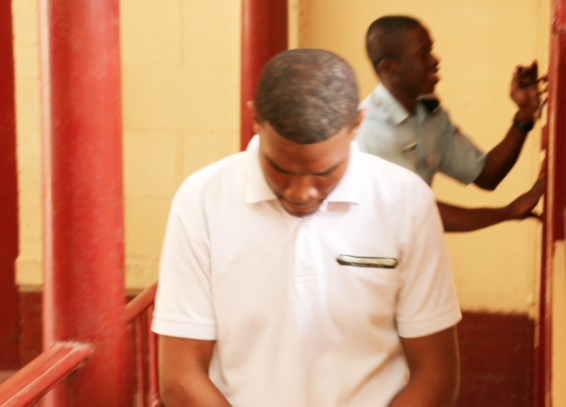 A couple of years ago, he posed as a CARICOM official and was able to meet with a number of local political leaders as he sold himself as a Trinidadian Youth Ambassador. He ended that charade when he attempted to take over the Guyana Youth Parliament and was challenged by then Presidential Spokesman, Kwame McKoy.
Since then, the man has reportedly been setting up various companies and soliciting support from an unsuspecting business community.
Following his conviction last year, he was ordered to pay the hotels and then be deported to his home country. It is unclear whether he ever left or how he was able to make his way back in, if indeed the deportation was executed.