The newly rehabilitated Georgetown Hospital Staff Quarters on Quamina and Waterloo Streets was commissioned this morning by President David Granger.
The living quarters had been closed for a number of years but was recently completely rehabilitated and refurbished as part of a Ministry of Public Health initiative.
Over $281 million was spent on the rehabilitation work to the 41 apartments in the complex.
In brief remarks at the commissioning, President David Granger showered praises on health care workers for their commitment and sacrifice
He said the Government recognizes the immeasurable contributions that health workers continue to make to Guyana's public health system.
"Many doctors work 'on call' and it is always desirable if they can reside somewhere where they would be able to respond faster to their "calls". The Staff Quarters, just a short distance away from the Georgetown Public Hospital Corporation (GPHC), will make it easier for the doctors to respond more quickly to emergencies. The Ministry of Public Health and the Georgetown Public Hospital Corporation are commended for their collaboration on this project. It is testament to our Government's commitment to ensuring universal access to public health coverage by ensuring that our doctors are comfortably housed", the President said.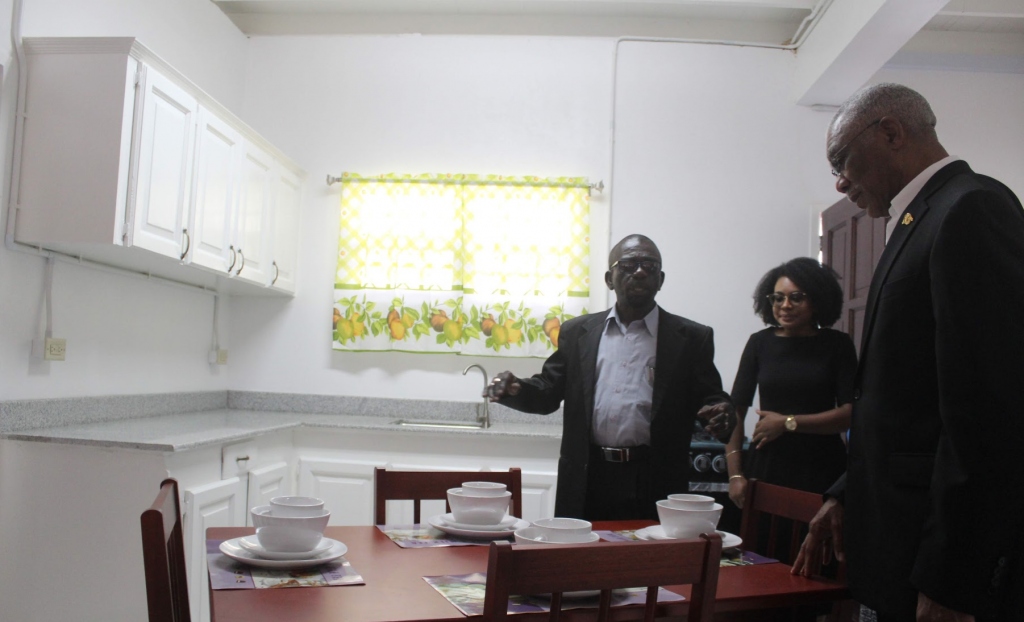 He also used the Commissioning to plug his Decade of Development plan and how the health sector fits into that plan.
According to the President, the Ministry of Public Health will continue to ensure that primary health care will remain the priority for universal health coverage. He promised that more resources will be channeled to the health sector under his decade of development.
"We are now into the second month of the Decade of Development: 2020-2029. The Decade will witness accelerated progress in promoting human development, particularly human health. Our Government will increase investment in the public health system during the Decade. Public expenditure on health care will achieve or surpass the PAHO-WHO target of 6 per cent of GDP, by the end of the Decade. This will allow for the continued protection of the country's most valued resource – its citizens", Mr. Granger said.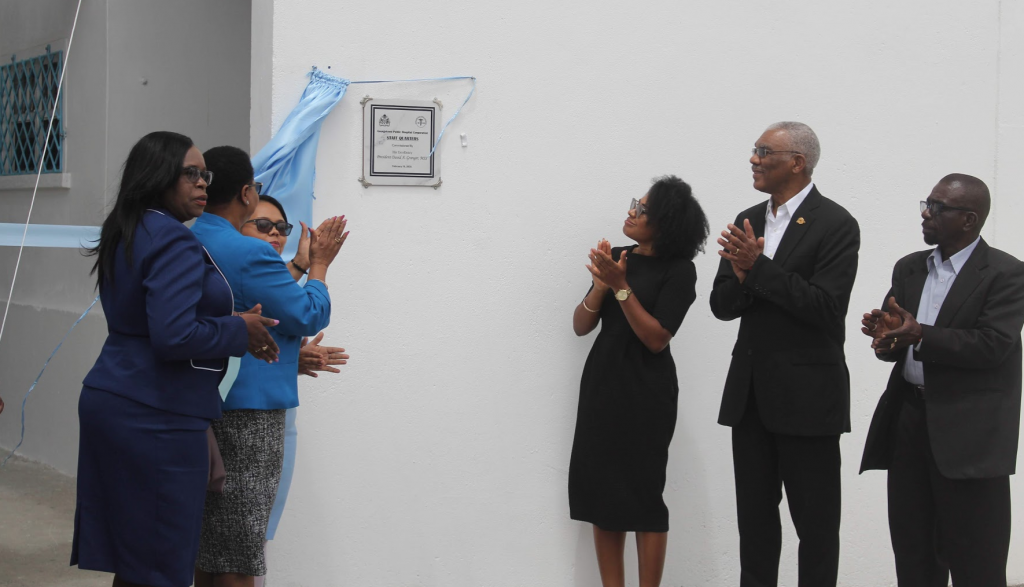 The Ministry of Public Health and the Georgetown Hospital collaborated on the project.
Public Health Minister Volda Lawrence said the rehablitation and reopening of the Staff Quarters forms part of the Public Health Ministry's capacity building. She said the Ministry will continue to work to ensure that the needs of staff members are met.
The Georgetown Public Hospital has welcomed the reopening of the staff quarters as it remains the busiest hospital in the country.