The Arthur Chung Conference Centre will reopen for public use at the end of May following the completion of US$7.1 million renovation.
The repairs and upgrading work came shortly after the facility was forced to close its doors to the public in December 2016 after several defects made the building unsafe for staff and the public.
Minister of Telecommunications Cathy Hughes was on site for a media tour on Thursday and gave assurance that just as the Conference Center was funded entirely by the Chinese government, the rehabilitation project has been executed under the same arrangement.
"Every promise has been kept," she said while pointing to the 10-year agreement for repairs to the building which was due in 2016.
Over the last two years, renovation was done to the ground floor, washrooms, electrical lighting panel, internal walls and the entrance gate along with works to the ceiling.
The rehabilitation project will officially come to a close on Sunday May 27, allowing for the re-commissioning of the building and the formal handing over of the building back to the people and government of Guyana.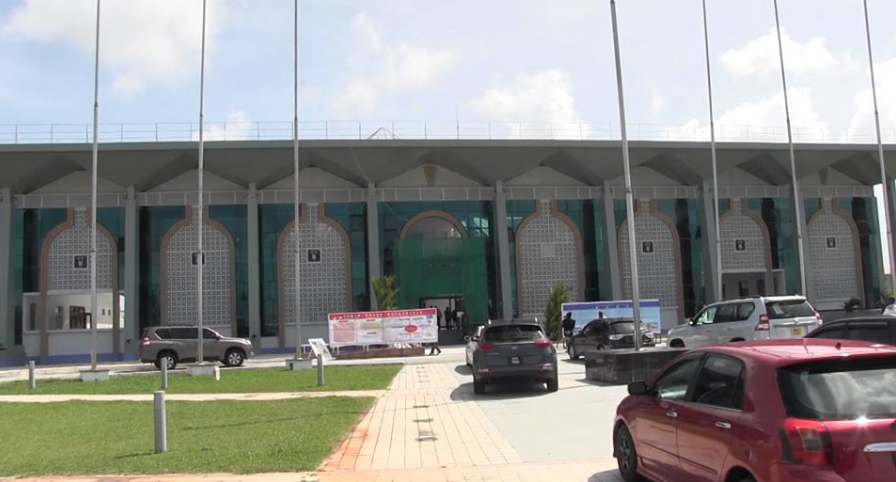 General Manager Nancomar Ramdial, said that while the repairs remained within budget a lot more structural damages were uncovered and addressed.
Over the years the ACCC became the preferred venue for many different types of events and acquired a reputation where bookings increased from 13 events in the year 2007 to 114 in 2016.
He said during renovation the staff had to turn away several organizations that came to make bookings, with some even asking the use the lawns while the building was being renovated.
The center currently has bookings from June this year into the first quarter of 2019.
The Conference Centre was first declared open on the 16th February, 2006 and named the Guyana International Conference Centre.  It was a gift from the People's Republic of China to Guyana.
In 2015 it was re-named the Arthur Chung Conference Centre in honour of Guyana's first President, Arthur Chung, who served from 1970 to 1980.