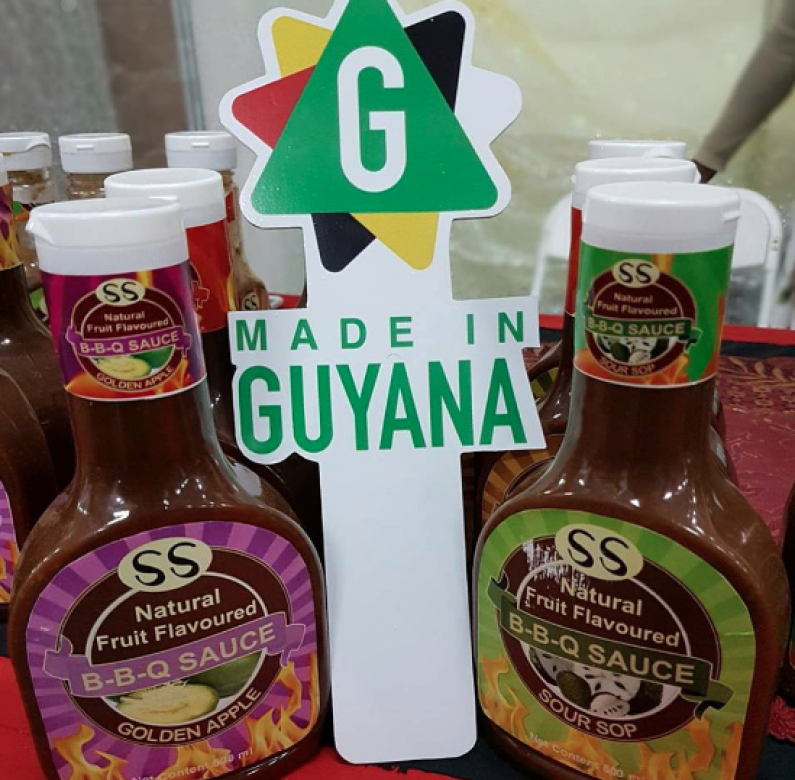 Agro-processing and the food industry in Guyana will take centre stage at the Uncapped Expo 2018.  The event which was first held last year, will once again bring together major companies in the agriculture and agro-processing fields.
This year's exhibition is a one day event which will take place on April 29 at the National Stadium.
It will focus on marketing and sale of local products and branding, according to Vice President of the Guyana Manufacturing and Services Association, Ramsey Ali.
During a launch of the event this morning, Mr. Ali said "the plan is now to stage multiple events across the length and breath of Guyana, giving everyone the opportunity to see, touch and taste and most importantly, to buy into these quality products."
Ali, who is also Chief Executive Officer for Sterling Products, encouraged other business groups and companies to join the event and be part of its hosting. He said exhibitors will not be charged to showcase their products and it will also be free and open to all Guyanese who want to visit the booths.
Business Minister, Dominic Gaskin pledged the support of the Government and said "I am very excited about Uncapped 2, Marketplace Uncapped. I speak for our entire Ministry. We are pleased to be associated with this event and we will support it in anyway that we can'.
He said the government still believes that agro processing has a place in Guyana and steps must be made now to add value to the many local products that are being produced.
The ExxonMobil Oil company has already indicated its support for the event and will be part of the exhibition as it also supports sponsorship of the event.
Last year's event saw several success stories with some small manufacturers being able to make their way into new and bigger markets.  Interested companies or businesses are asked to contact the GMSA for any information about the event that they may require.