Nine months after the brutal killing of Berbice teenager Haresh Singh in the #3 village backdam, four men were today charged and remanded to jail for the youth's murder.
The four men, 29-year-old Philip Anderson, 27-year-old Joel Gittens, 27-year-old Gladston Henry and 21-year-old Charles Scott appeared before Magistrate Peter Hugh at the Fort Wellington Magistrates' Court where they were not required to enter a plea to the indictable murder charge.
They are accused of murdering Haresh Singh on the 9th of September 2020. A post-mortem examination that was conducted on Singh's body found that he died from a brain hemorrhage caused by blunt trauma to the head. It was suspected that he was badly beaten to death.
Singh was riding his motorcycle to his farm in the West Berbice backlands when he met his death.
His murder came in the height of protests in the same Berbice area over the murder of two other teens, Joel and Isaiah Henry. Three men are currently before the Court facing murder charges related to their deaths.
One of the four men charged today for Singh's murder, Gladston Henry, is the older brother of Isaiah Henry.
He is being represented by Attorney Nigel Hughes.
Mr. Hughes told News Source this afternoon that there are statements from 10 persons who have all confirmed that his client, Gladston Henry was with his mother watching his brother's post mortem via WhatsApp video call on the day that Haresh Singh was murdered.
Hughes said the statements were provided to the Police but the Police never bothered to interview any of the witnesses before filing the murder charge.
The Attorney said the institution of the murder charge against Gladston Henry is a miscarriage of justice.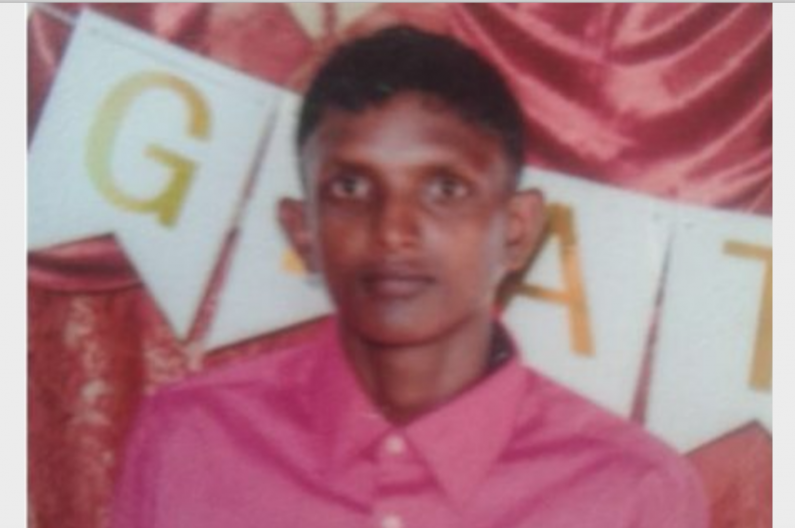 Another relative of the murdered Henry cousins was recently charged for the murder of one of the early suspects in the Henry boys killing.
The four men who were charged today for the murder of Haresh Singh were arrested last week by officers attached to the Police Force's Major Crimes Unit.
Three of them were picked up by investigators, while the fourth, Gladston Henry turned himself over to investigators after a wanted bulletin was issued for his arrest.