President David Granger as Leader of the APNU and Minister Khemraj Ramjattan as Leader of the AFC, today added their signatures to the revised Cummingsburg Accord, which is the agreement that formed the APNU+AFC coalition.
The signing of the revised document was done away from the glitz, glamour and pageantry that welcomed the original signing back in 2014.
Just after signing the agreement, President Granger outlined that under the revised document, the Prime Minister's office will be strengthened.
"As far as the government is concerned, we have worked well together over that period and we have taken some decisions, the Leader of the AFC and myself, to strengthen the Prime Minister's Office especially in light of our thrust towards Constitutional reform and there will be some rebalancing of the governmental functions to strengthen the Prime Minister's office. We will add a Parliamentary Secretary…to enable the Prime Minister on entering the office to expedite his work. So there will be a stronger thrust towards Constitutional reform and in our second term in office, it will be completed, I am confident of that".
Public Security Minister Khemraj Ramjattan is likely to be the Prime Ministerial Candidate for the APNU+AFC in the next elections. The AFC has already put him forward as its choice for Prime Minister. President Granger will remain in the top position.
Details of the revised document have not yet been released, but the President today said the coalition is ready to move forward as one for the March elections.
"I want to assure the people of Guyana that the process that has brought us here was not a flash in the pan, it was a deliberate process…it was a four stage process and we knew that from the start…We deliberated on the core principles."
He announced that work has already started on the coalition's manifesto and the campaign will be launched on the 3rd January 2020.
Mr. Granger expressed confidence in the coalition holding on to power.
He said "we are very confident that with everything that has happened over the last four and a half years, that the preparatory work has been done over the last four months or so, will lay the foundation for an even enhanced government and quality of governance in our next term".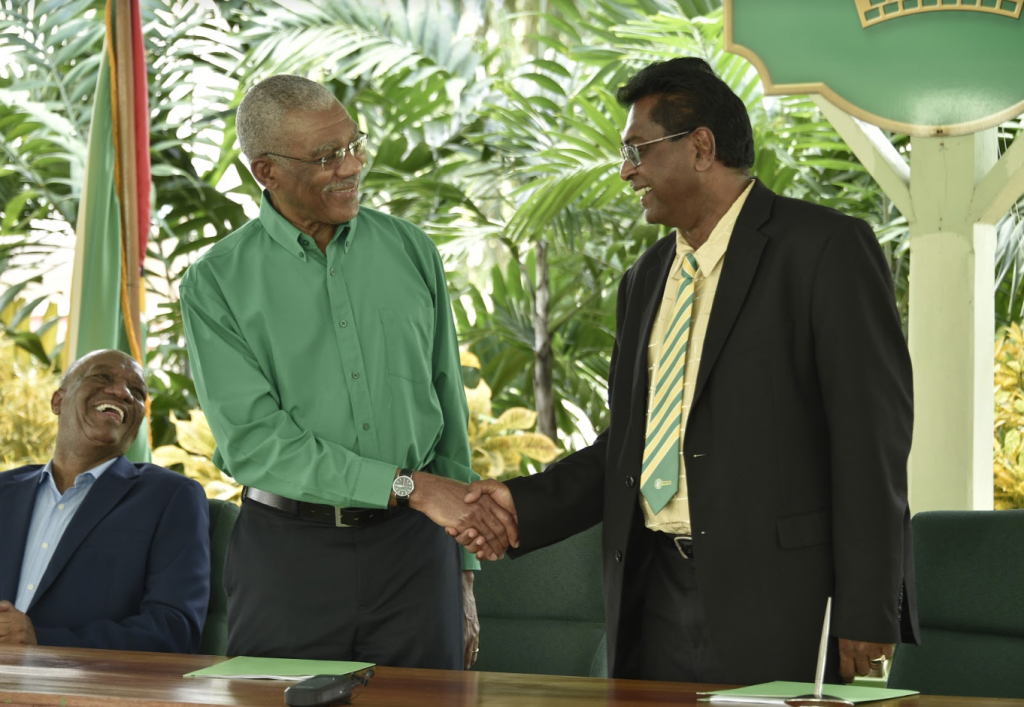 AFC Leader and Minister of Public Security Khemraj Ramjattan noted that the APNU+AFC coalition remains strong. He noted that while the revision of the Accord may have taken longer than some would have liked, it was important for them to get everything right.
He said "we now have to walk the talk as it were and to ensure that the elections on the 2nd March are won and so that we give the Guyanese people the deal that they deserve".
Mr. Ramjattan said he still believes the APNU and AFC are better together.