Confident of winning the 2nd March elections, President David Granger today told reporters that he intends to name a Prime Minister nominee and nominees for the other Ministerial portfolios after the elections.
Although the Constitution does not provide for a Prime Ministerial Candidate to be named ahead of elections, it has been customary over the past two decades for some political parties to name a PM candidate in time for nomination day.
But in a brief comment to the media this morning, President Granger said there is a process and he deserves the right to choose his Prime Minister, who will serve as his Chief Minister.
"I know what I am going to do and I reserve the right to choose and to nominate a Prime Minister. I will nominate all Ministers including the Prime Miniter after elections", President Granger said.
The President acknowledged that the Alliance for Change which is the APNU's partner in the coalition has recommended its Leader, Khemraj Ramjattan for the Prime Ministerial position.
At the launch of the APNU+AFC's campaign, Mr. Ramjattan was the only other main speaker other than the President and he did so in the capacity of Leader of the AFC.
News Source understands that under the revised Cummingsburg Accord, while there has been agreement on the number of Ministries the AFC will get should the coalition win the elections, it will be up to the President to decide who from the AFC among the candidates will serve in specific ministries.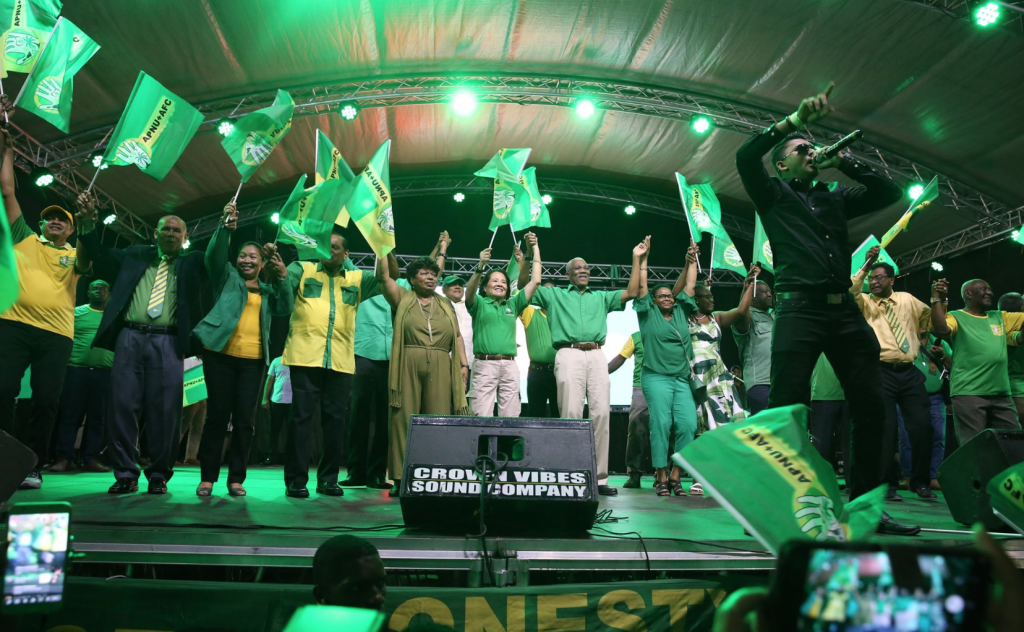 Just after the revised accord was signed between President Granger and Minister Ramjattan as leaders of the two parties, the President indicated that it was agreed that the office of the Prime Minister will be strengthened under a new APNU+AFC government.
That strengthening, he said, would see more responsibilities shifted to the Prime Minister and a Parliamentary Secretary being appointed to support the Prime Minister.