President David Granger believes there might be some political mischief afoot with those rice farmers who have been protesting against the government.
He told a Friday press conference that the protest is "misplaced."
According to Mr. Granger, the selling of paddy and rice is a private arrangement, "not a government arrangement."
The President reasoned that the problems in the rice industry are not to be blamed on the government, pointing out that it's a private enterprise largely but said nonetheless the government continues to look for markets.
He said millers would receive payment for rice but in some instances would fail to pay farmers for their paddy.
The President said his government will continue to seek new markets for Guyana rice and he further explained that the main focus of the Foreign Affairs Ministry and new diplomats will be on economic diplomacy.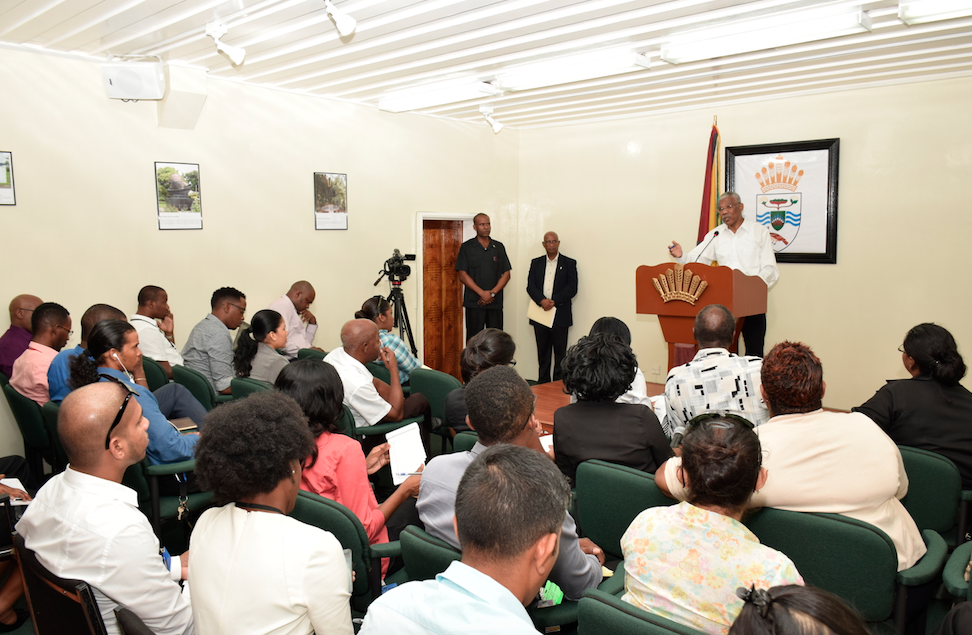 "But as far as the process is concerned they are misplaced, they should be protesting against persons who owe them money, we don't owe them money," Granger added.
"The government doesn't buy paddy, we are looking at market for our framers," he added.
And he also said that he believes Guyana will be able to negotiate a new rice for oil deal, under the PetroCaribe agreement, despite the issue not being discussed during the recent UN facilitated meeting with the Venezuelan President.
During the month of September, rice farmers staged several protests across the country, demanding government's intervention in matters concerning payment. Some farmers are claiming that they have not received payments for their paddy sold several months ago.