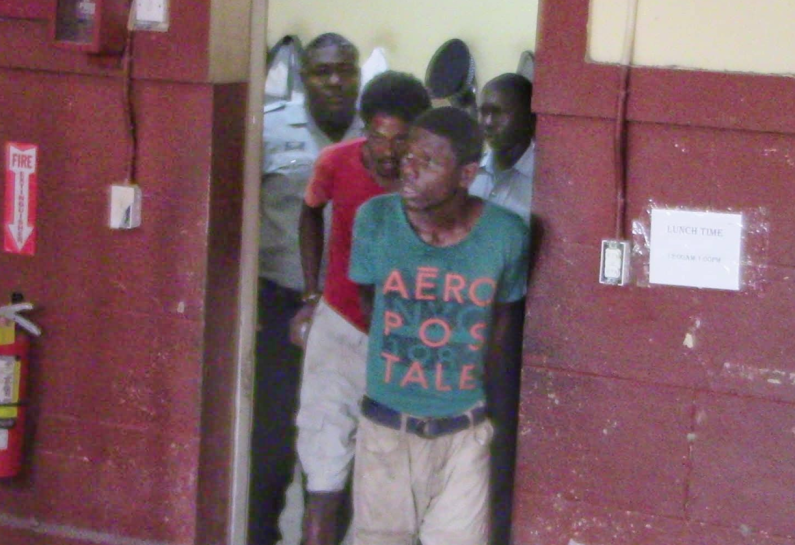 It was confusion outside the Georgetown Magistrates' Court today as gunshots were fired when two prisoners on trial for robbery attempted to escape.
The two prisoners, 24-year-old Navin Ali and 20-year-old Seon Ray, were on their way to Court when they jumped from the Police vehicle and made a dash for their freedom.
Their freedom was short-lived as the Police fired several shots and officers were able to recapture them with the help of public-spirited citizens.
One was recaptured at the Kitty mini-bus park, while the other one was nabbed in Lombard Street.
The two men were immediately placed back into Police custody to answer to the robbery charges and they are now likely to face an additional charge of escaping from lawful custody.
In Court the two men told the Magistrate that they did not want to talk about their escape bid.
The robbery charge against the two is in relation to a couple being robbed at gunpoint of $70,000 at the Kingston seawall.
During their Court appearance, one of the accused, Navin Ali, entered a guilty plea and was sentenced to three years in jail. He told the Court that he was robbed a few months back and wanted to take revenge on someone else.
The other accused, Seon Ray, maintained his innocence and was remanded to jail on the same robbery charge. His next Court appearance will be later this month.