Former Minister of Natural Resources under the People's Progressive Party/Civic, Robert Persaud has indicated that based on legal advice, he may be willing to settle the Pradoville Two land acquisition issue with regards to him.
Mr. Persaud, who was questioned on Tuesday as the Special Organised Crime Unit continued its probe into the Pradoville Two land acquisition scandal, in a Facebook post on Thursday said "my legal advisor has indicated that should the State prove that the price paid for the plot of land was below market value, discussions can be entered into for a mutually acceptable resolution of the matter"
In the Facebook statement, Persaud who also served as Agriculture Minister under the PPP, revealed that sometime between 2007 and 2008, he applied for a government house lot since at the time he was occupying government residence and was not the owner of any house lot issued by the state or privately acquired.
He said "I paid the full asking price for a pot of land in the Sparendaam-Goedverwagting area referred to as 'Pradoville 2'. This was the first time I ever purchased directly from the state, a house lot".
He said due to several factors, including financial constraints, he sold the building that he constructed on the land. Persaud made it clear that he never took up residence at Pradoville Two.
Based on a financial audit that was conducted when the new government got into power, it was discovered that Persaud sold his Pradoville Two property for $90 Million.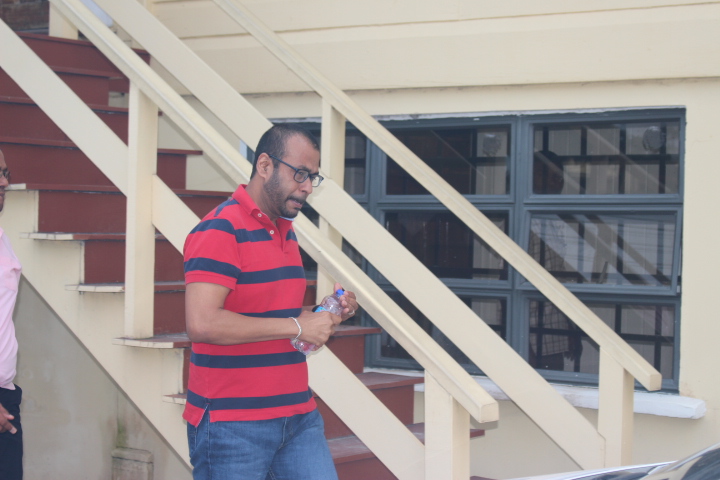 Mr. Persaud said all the necessary permissions were sought from the Ministry of Housing before he sold the property. He said a financial penalty was also paid for the early disposal of the plot and the building.
Persaud, who had declared that he, was going on a "political sabbatical", after the PPP lost power in 2015, has been keeping his distance from the now Opposition party. He has not been attending party conferences or meetings, although he was once touted as one of the future leaders of the party.
He was accompanied to the SOCU questioning by Attorney Mark Waldron.
The Special Organised Crime Unit has questioned several former PPP government ministers and other officials over the past two days.
Former President Bharrat Jagdeo and former Cabinet Secretary Dr. Roger Luncheon were the first two to be questioned by SOCU. Mr. Jagdeo after being arrested for questioning invoked Presidential immunity as a former President of Guyana. He and the others were allowed to leave after questioning.
The probe was launched after a special audit found that the land sold to the then government officials and associates, was done so at an undervalued rate.
Additionally, over $250 million in state resources were used to develop and prepare the land and its surroundings for the private development. SOCU is treating the case as a misappropriation of state assets and resources.