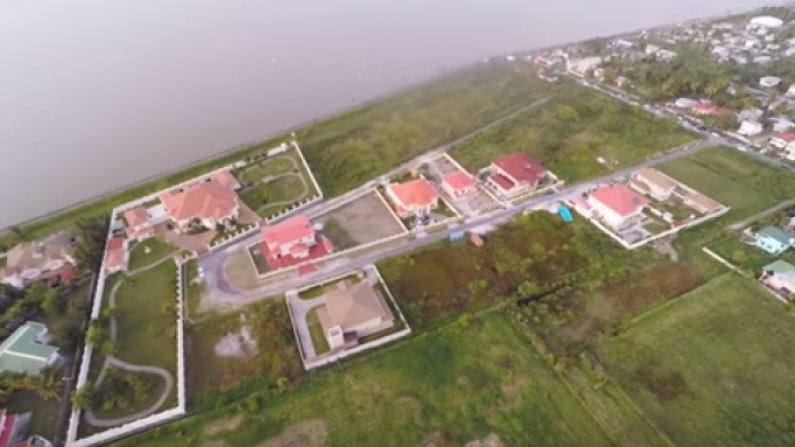 Former members of the PPP Civic government who all acquired sprawling land at Pradoville 2, far below what should have been the cost, are refusing to face questioning by the Special Organised Crime Unit (SOCU) at its headquarters.
Instead, they have indicated that they would be prepared to face questioning at other locations, including Freedom House and the Office of the Leader of the Opposition.
News Source understands that the Head of SOCU, is now seeking the advice of the Guyana Police Force's Legal Advisor, retired Justice Claudette Singh.
On Monday, SOCU reportedly received a letter from former Attorney General Anil Nandlall, indicating that the former cabinet members do not intend to show up at the SOCU Headquarters to face questioning and would instead prefer another venue.
SOCU had requested the interviews as part of its probe into the Pradoville 2 land acquisition scandal.
A number of members of the former government, including former President Bharrat Jagdeo, have sprawling properties in the area that was developed exclusively for them.
A few other persons who were also offered land in the area and took the offer up, are also to be questioned by SOCU.
A forensic audit into the land deal, found that the recipients underpaid for the sea side lands by more than $250 million. Additionally, millions more in state resources were used to develop the land for private use.
Persons who acquired housing plots in the area include former President Bharrat Jagdeo, former Ministers Priya Manickhand, Clement Rohee, Robert Persaud, Dr. Nanda Gopaul, Shaik Baksh and Jennifer Westford.
Others, include Director of Public Prosecutions (DPP), Shalimar Ali-Hack; former Head of the Private Sector Commission (PSC), Ramesh Dookoo; former Cabinet Secretary, Dr. Roger Luncheon;  former Labour Minister and Lisaveta Valantina Ramotar, who is the daughter of the former President, Donald Ramotar.
Former GDF Chief of Staff, retired Commodore Gary Best also acquired land in the same scheme.
The audit report also pointed to the subsequent sale of the lots acquired by Priya Manickchand and Robert Persaud for $100M and $90M respectively.
The report noted that in 2010, the PPP government, through the National Industrial and Commercial Investments Limited (NICIL), also spent more than $200M to develop the area.