All members of the former PPP Civic cabinet who served during the sale and transfer of lands in Sparendaam area known as Pradoville Two, have been summoned to face new questioning by the Special Organised Crime Unit.
This morning, former Minister of Works, Robeson Benn and former Minister of Tourism, Manzoor Nadir, found themselves before SOCU investigators.  They were accompanied by former Minister of Human Services and Education, Priya Manickchand. She was there this morning in her capacity as an Attorney, but yesterday she faced questioning as a former Cabinet Minister.
"It was a waste of time", Manickchand told reporters this morning, as she accused SOCU of taking political directions.
"They are asking questions that were answered several times before…Every single Minister, whether you received, or were a beneficiary or a resident of the housing area or not, every single minister is being called in. I don't know. Do they intend to charge the entire cabinet and make this a bigger circus than it is right now", she said.
Manickchand said when she was questioned, she was grilled about how and why the former cabinet granted approval for the transfer of the seaside land to the Central Housing and Planning Authority for those Government Ministers and others at the time to gain access.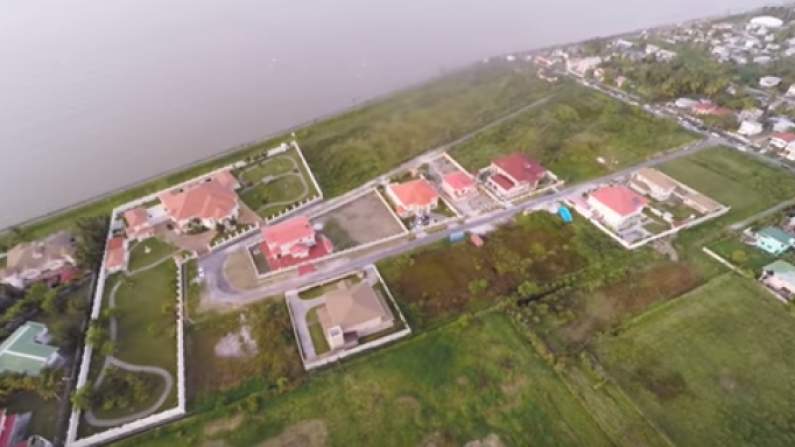 She said the questioning has evolved into harassment and she suspects it may be a way to divert the public's attention from other issues facing the country and that the current government may be failing to address in a proper manner.
Former Minister, Robeson Benn said he answered all of the questions that were put to him and pointed out that at the time of the land transfer and sale to government ministers and officials, there was a national security issue since a Minister was assassinated, and therefore the Government at the time did what "needed to be done" to create a safer environment. He said he was questioned about possible conspiracy of the cabinet to take possession and transfer the lands.
SOCU has been investigating the transfer and sale of the seaside land for over a year. Under the former PPP government, a number of its Ministers and officials and other public officials, were sold the land at a price far below market value.
Many of them built sprawling homes, but few took up residence. Opposition Leader Bharrat Jagdeo who got the largest plot of land in the area, still lives in the community. Manickchand sold her dream home not too long after construction for a reported price of close to $100 million.
The land was sold to the officials at a price that was far below what the ordinary home builder was asked to pay.  The matter remains under probe.