Member of Parliament for the People's Progressive Party and former Attorney General, Anil Nandall this afternoon said it will be up to the Special Organised Crime Unit as to what happens next following the questioning of Opposition Leader Bharrat Jagdeo and other former members of the PPP cabinet about the Pradoville 2 land acquisition scandal.
One day after refusing to take up an invitation to visit the SOCU headquarters for questioning, a number of the former PPP cabinet members found themselves at the same headquarters as SOCU started to effect arrests.
Dr. Roger Luncheon, who served as Cabinet Secretary was arrested at the Office of the Leader of the Opposition. Moments later, former President Jagdeo and other former Cabinet members and other former government officials appeared at the SOCU headquarters to face questioning. They were all released following questioning.
Mr. Anil Nandlall told reporters that he is representing the interests of the former President and all Members of Parliament for the PPP.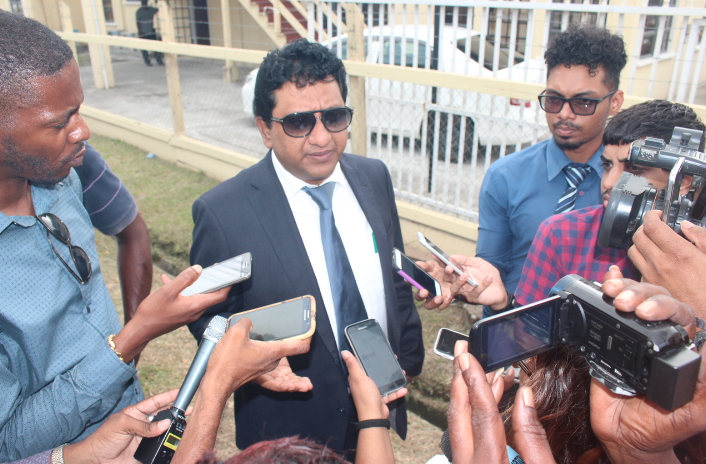 "If ever they reach the stage of criminal charges, these charges will be challenged on the grounds of illegality and that this is a manifestation of politicians directing the operations of law enforcement officers", he said.
Former President Bharrat Jagdeo spent close to an hour at the SOCU headquarters and invoked immunity as a former President.
He said he is convinced that the Special Organised Crime Unit is receiving instructions from the political directorate and the arrests represent nothing more than a witch hunt.
Mr Jagdeo said "the Special Organised Crime Unit was set up under the People's Progressive Party to go after organised crime and to support the Financial Investigations Unit. Now the focus has been shifted to going after the political directorate. So with all the worries that this country has, you now going after Luncheon for one plot of land".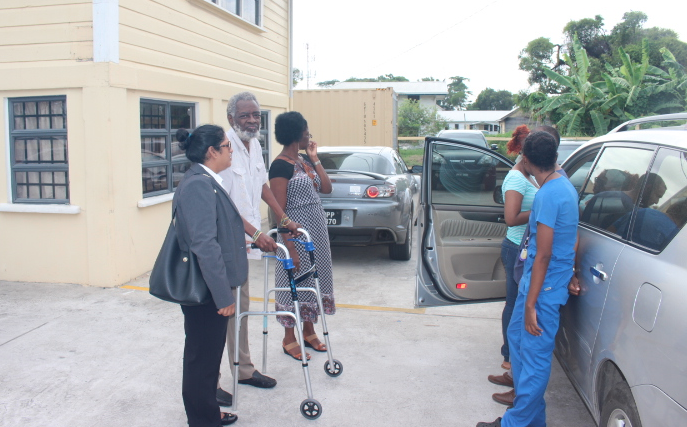 The investigation by the Special Organised Crime Unit into the Pradoville 2 land acquisition was triggered by the findings of a special audit that was conducted by a private chartered accounting firm.
The audit found that collectively, Mr. Jagdeo and former cabinet members and other beneficiaries acquired the seaside lands for more than $250 million below the market price. Additionally, more than $300 million in state resources was used to clear and prepare the area for the private housing area.
Among the other persons questioned today by SOCU, were former Minister of Natural Resources, Robert Persaud, former Chairman of the Private Sector Commission, Ramesh Dookhoo, and General Manager at the Guyana Gold Board, Lisavita Ramotar, who is the daughter of former President Donald Ramotar. They all bought land in the area after it was offered to them.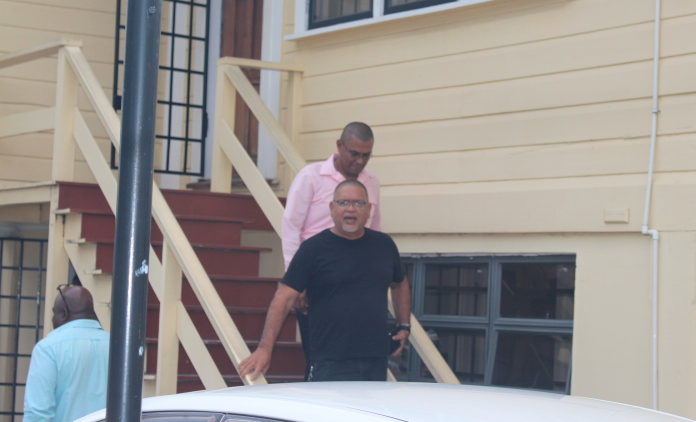 Former Natural Resources Minister, Robert Persaud did not offer any comment as he left the SOCU headquarters. His attorney said he might have to return to face additional questioning as the investigation progresses.
A number of other former government ministers under the PPP are still to face questioning.