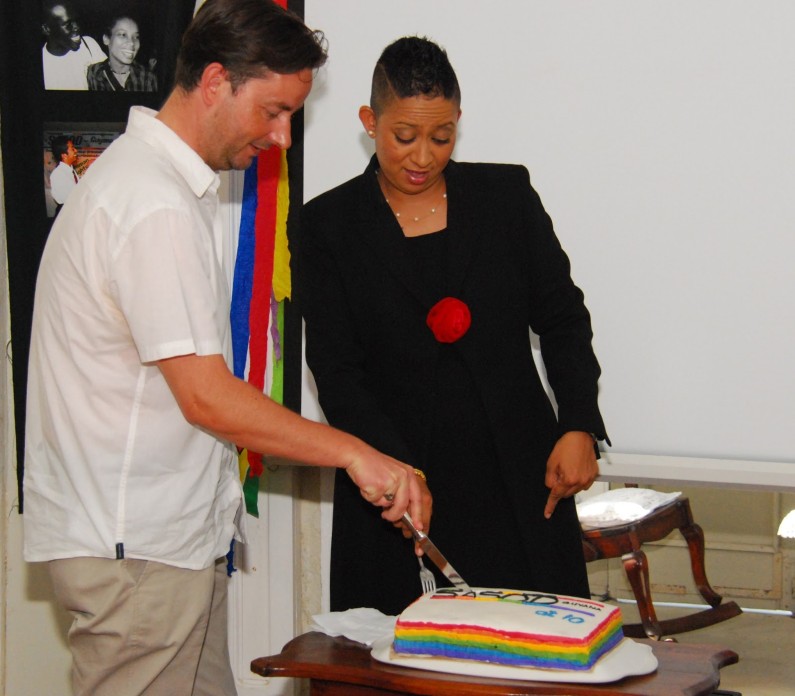 When the Society Against Sexual Orientation and Discrimination was formed a decade ago, its founders did not imagine that the organisation would have become such a key player in major decision-making in Guyana with respect to human rights and the rights of persons in the Lesbian, Gay, Bisexual and Transgender community.
The organisation currently is awaiting a decision by the Supreme Court in Guyana on a number of centuries old laws. SASOD has challenged the constitutionality of the laws which make it a crime for persons of one sex to dress in clothing for the other sex. SASOD believes the laws are discriminatory and are only used to target persons of the LGBT community.
But the legal fight is just one of the many battles that the organisation has taken on over the years on the local and international stage. 10 years after it's birth, the organisation has found itself at international conferences pushing for greater understanding of LGBT issues and more acceptance of persons in the LGBT community.
As part of its 10th anniversary, the Society Against Sexual Orientation Discrimination (SASOD) hosted a series of activities including an exhibition and the launching of a documentary which chronicles its work over the past 10 years.
The 20-minute documentary titled "SASOD at 10" features interviews and thoughts of many of the founders of the organisation as well as the members of other non governmental organisations that have been teaming up with SASOD on various issues.
SASOD Co Chair and Founding member Joel Simpson said the organisation has come a far way over the past decade and although it still has a lot of work to do, it has accomplished a great deal and will continue to focus on the rights of all Guyanese and not just those in the LGBT community. He said human rights should be a concern of everyone.
WATCH Documentary below: