The Guyana Agricultural and General Workers Union (GAWU) On Tuesday rejected the Government's State Paper on the future of the sugar industry which proposes the closure of the Enmore and Rose Hall Estates by the End of 2017.
The State Paper was presented to the National Assembly by Agriculture Minister, Noel Holder during a sitting on Monday. The paper prescribes several fixes for the ailing sugar industry, including a reduction in the amounts of sugar Guyana produces on an annual basis, the retention of only three factories and the amalgamation of others.
GAWU said while the paper, unsurprisingly, confirms what has been widely said by the Administration, the union is disheartened that the "hard decisions" will serve to wreck the lives of thousands of ordinary, decent, hard-working Guyanese and reduce vibrant and robust rural economies to a shell of their current selves.
In a lengthy statement, the union claimed that the paper does very little to quell concerns about the plans for sugar.
GAWU wants the Administration and the sugar company to undo all steps taken or halt those that are about to be taken in implementing the direction for the industry as outlined in the 'State Paper'.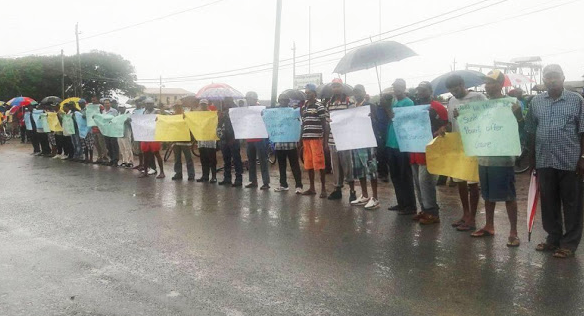 "We also strongly support the call that the affected workers receive their normal work or paid in lieu of work… we urge that the paper be urgently debated in the National Assembly and discussed among the workers and their representative organisations in the industry especially," The statement noted.
The union believes the Government's talk about closing estates and replacing their operations with non-sugar ventures is an ill-considered blunder.
"As Wales' experience has shown us nothing is being done in this direction but hundreds are left high and dry without a clue of what their tomorrow will bring. We ask again how any Government can bring itself to condemn thousands of its people to such misery and hardship?" a statement questioned.
The Union further noted that it is discouraging that its 12-page paper which it shared with the Administration in February was not apparently considered.
"The paper nor the Government has debunked our Union's suggestions as being incorrect, wrong or unrealistic in any way. We hold strongly that our suggestions offer the industry a good possibility to overcome its challenges and remain a sustainable entity."
GAWU believes that the 'consultations' the Government organized was simply a ploy to give the impression of consultation as it seeks to deploy its "nefarious plans to harm workers and their families and scar the Guyanese nation for generations to come."