The number of COVID-19 deaths in Guyana increased by seven in the past 24hrs, pushing the death toll to 653.
Minister of Health Dr. Frank Anthony in his COVID-19 update this morning revealed that all seven of the latest fatalities were unvaccinated.
He said the Delta surge of the virus which Guyana is now experiencing is putting a strain on the health institutions with 37 persons currently in the COVID-19 Intensive Care Unit and more than 100 others hospitalsied.
"Over the last 24hrs we have had 7 deaths and unfortunately, none of those persons who have died would have been vaccinated and so again we want to appeal to everyone to please go and get yourself vaccinated, you require both doses to be fully immunized but you can start today by getting your first dose", Dr. Anthony said.
The Health Minister has revealed that the number of active cases of the virus in Guyana has now surged to over 2400 with 161 new cases recorded in the past 24 hours alone.
Based on the figures provided by the Ministry of Health, the country has recorded 28 COVID-19 related deaths and more than 1100 new cases of the virus in the first five days of September. There are currently 13 pregnant women also hospitalised with COVID-19.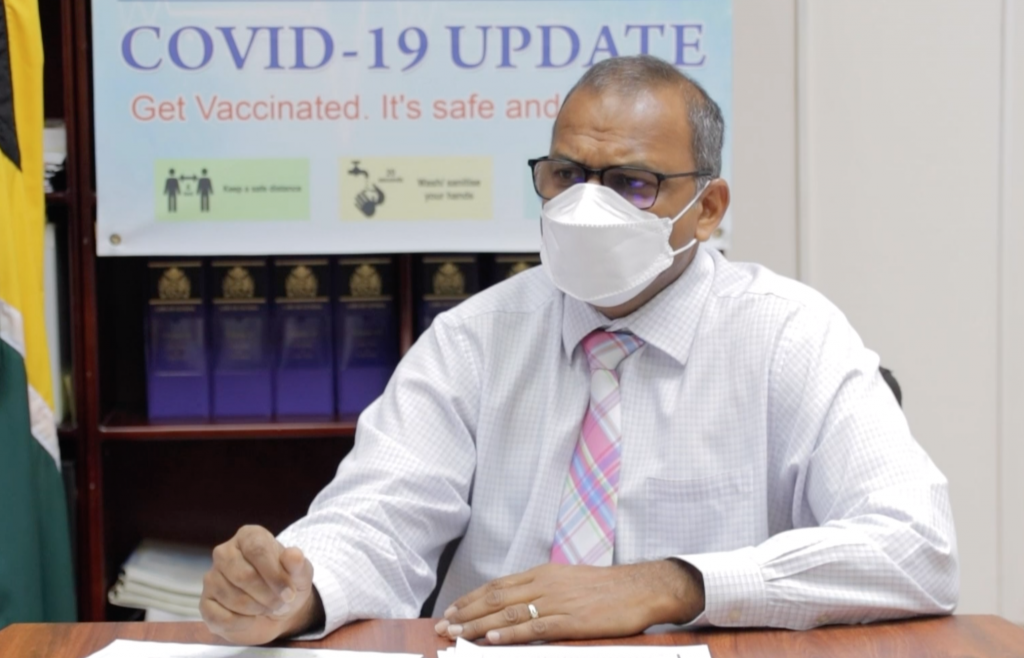 As the Delta variant spreads across the country, the Minister of Health revealed that every region in Guyana is seeing new cases and has active cases. He has pleaded once again for citizens to follow the COVID-19 health regulations and make the choice to get vaccinated.