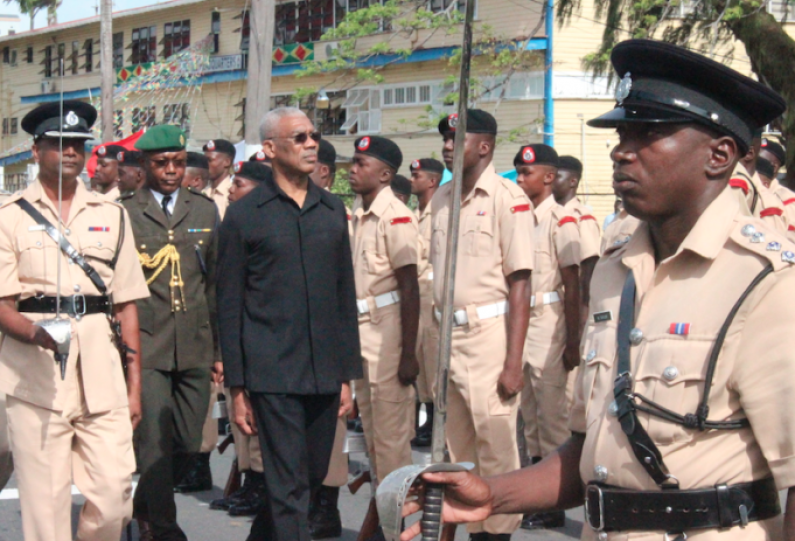 State Minister Joe Harmon this afternoon told reporters that the President has still not made a decision on who will take charge of the Guyana Police Force as its next substantive Commissioner.
Questioned by journalists at his post-cabinet press conference, Mr. Harmon said as it is now, there is an Acting Police Commissioner, but there are also a number of "excellent officers" who could fit into the Police Commissioner's role substantively.
Assistant Police Commissioner, David Ramnarine, is currently acting as the Police Commissioner. He has taken charge of the role since the retirement of Police Commissioner Seelall Persaud just a over a week ago.
Mr. Harmon also told the press briefing that the Government would like to see the National Assembly fast track its process for the setting up of a new Police Service Commission to deal with other appointments.
The Guyana Police Force currently has a number of Assistant Police Commissioners, but no Deputy Police Commissioner.
President David Granger is responsible for the appointment of the substantive Commissioner of Police following consultation with the Opposition Leader. There is no need for agreement in those consultations.
News Source understands that the President has already been examining the records of some of the leading candidates for the Top Cop's position.