A number of shop stewards attached to the Guysuco Albion estate staged a picketing exercise this morning while calling on the sugar company to treat workers with respect.
According to the Guyana Agricultural and General Workers Union, workers at Albion have been expressing concern with the attitude of certain managers towards the workers.
The union said despite the matter being raised on several occasions, the situation remains the same.
The shop stewards said they have generally enjoyed cordial and respectful relations with the managers, but since the arrival of a particular manager who was transferred from another branch, the situation has taken a turn for the worse.
The stewards pointed out that they understand that at times workers and management may not see eye-to-eye, but this did not prevent a healthy relationship.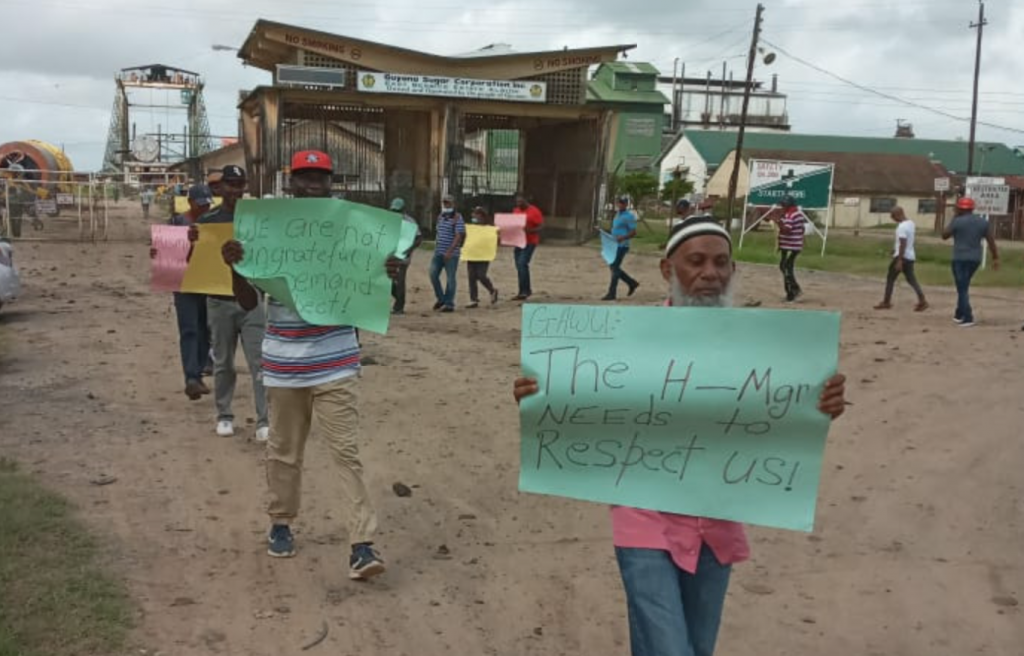 The protesting stewards said they are also worried that while there continues to be reports about the billions being spent on the industry, there is hardly any improvement at the estates to match the money being spent.
They have complained that many of the commitments that were made are not being fulfilled and there is a need for proper leadership at the state-owned sugar company.
GAWU says capable and competent leadership at Guysuco is needed.