Guyana's Minister of Health Dr. Bheri Ramsarran on Tuesday offered an apology for "harsh words" that he used while berating and threatening women rights activist Sherlina Nageer.
Ramsarran's apology came after the audio recording of his verbal attack on the activist was made public via social media.
In the statement issued through the Government Information Agency, Ramsarran said he was provoked by the activist while giving a roadside interview to Berbice reporters outside the Whim Magistrates' Court.
"During the interview I was rudely interrupted by a woman who kept shouting and interrupting me throughout. I shifted away on several occasions in an attempt to avoid her but she persisted in interrupting the interview"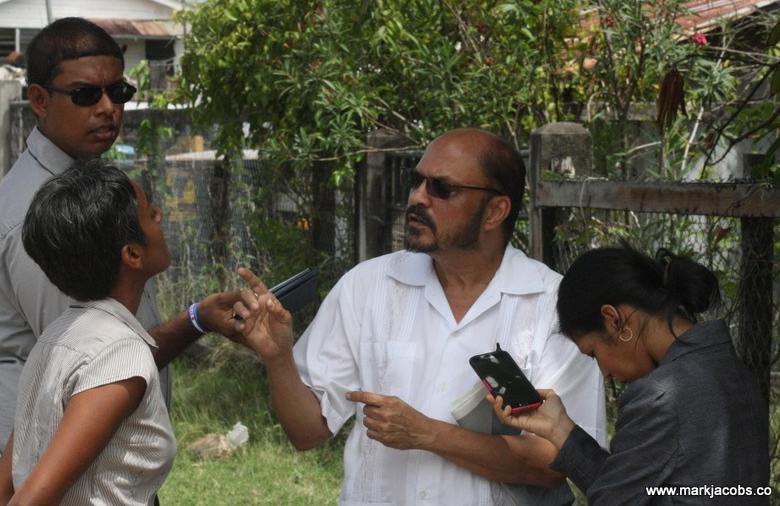 Ramsarran added that "it was unfortunate that I was provoked into anger and uttered harsh words at her for which I now regret. I therefore wish to apologize for uttering those words."
During the recording, Ramsarran could be heard calling Nageer an idiot after she interrupted his media interview. The two got into an exchange of words and the Health Minister called for police back up after he berated the activist.
As Nageer was being led away by the police, Ramsarran could be heard telling the reporters that "I would slap her ass you know just for the fun and I can have some of my women strip her".
Nageer has been very outspoken about domestic violence and abuses against women for years. She has also been leading several protests against the government of Guyana over "poor health care" for women and attacks on freedom of speech.
LISTEN to audio recording: https://www.youtube.com/watch?v=qCoMF6YjzjM