Georgetown Mayor, Hamilton Green who has not hidden his disdain for the way the Local Government Ministry has been handling affairs of the city, has described as a "dent on decency", the confirmation of Carol Sooba as the Town Clerk.
Sooba's appointment last week was riddled in controversy as the political opposition and city Councillors questioned the Local Government's ministry's wisdom in confirming the appointment. Sooba has been described as unqualified for the post. At least four more qualified persons applied for the job but were all sidelined by the Local Government Ministry.
Mayor Hamilton Green in a letter to the Press said he is troubled that the  "Ministry of Local Government had appointed the least qualified and experienced of the applicants to the substantive position of Town Clerk."
Green said "this appointment by the Ministry of Local Government must be seen in the context of the refusal by the President to assent to the vital Bill to trigger Local Government Reform.  This atrocity by the Ministry of Local Government is a dent on decency and a denial on democracy, and puts us in the dungeons of depravity."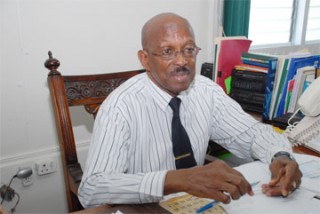 The Mayor has been in several disagreements with Sooba when she acted in the position and he was hoping that after the Local Government Ministry advertised the position, it would have hired a fully qualified person to manage the affairs of the city.
According to the city mayor, "the journey of inappropriate actions by the Ministry of Local Government continues.  Forget the bullyism over the years – Recently we had an MOU signed with a bogus entity, now did the Ministry fail to investigate Ms. Sooba's shenanigans while attached to the Deeds Registry in New Amsterdam?  We want only the truth Hon. Ministers Ganga Persaud and Norman Whittaker about your latest appointment."
Although the Georgetown Mayor admitted that he was seriously troubled by the appointment, he offered congratulations to the new town clerk.
"Allow me also to congratulate the Town Clerk, Carol Ryan Sooba on her preferment, and we wish her all the best.  Notwithstanding this act by the state, is reminiscent of the Emperor Caligula who had appointed his horse as a Consul of Rome. It is true history repeats itself.  We expect the vast PPP propaganda machine to be in high gear in dealing with the Municipality, but to all and sundry the truth shall prevail and the righteous and those who are now victims in the city must not surrender", Green said.