Speaker of the National Assembly, Manzoor Nadir, has urged Parliamentarians to work together for the benefit of the citizens who they represent.
In an address on the opening day of a Commonwealth Parliamentary Association seminar on Tuesday, the Speaker said Parliamentarians on both sides should have stronger cordial relations in order to advance the causes of the people that they represent. He said there should be no room for bickering among Parliamentarians.
"Dialogue with words is better than violent physical confrontation. There are no winners in wars I say, so let us continue to dialogue and find a way forward to improve of the lives that we represent," the Speaker urged.
The Speaker acknowledged that challenges will arise, but noted that the challenges can be addressed if members come together and find solutions together.
Earlier during the opening ceremony, Opposition Parliamentarian, Vincent Henry, took a swipe at the speaker, where he noted that Opposition motions were often overlooked by the Speaker. He also accused the Speaker of being easy on Government Parliamentarians, while Opposition Parliamentarians are penalized, some with suspension, when they breach Parliamentary standing orders.
But according to the Speaker, he has always been guided by fairness in the execution of his duties, and Parliamentarians, he noted have been guaranteed their right to speak.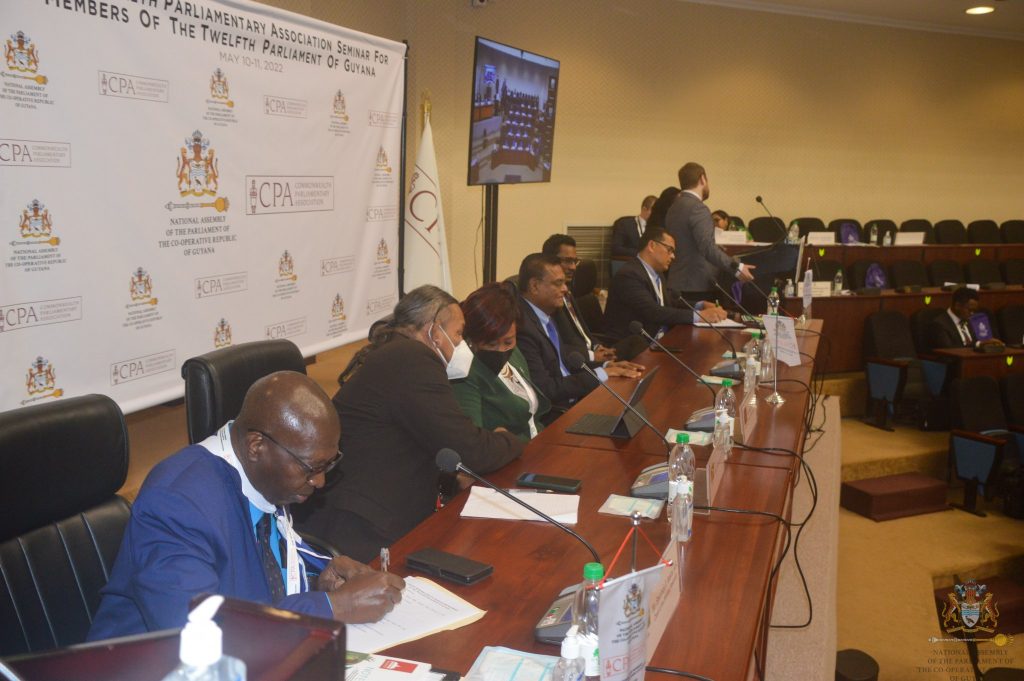 "Yes there are going to be contentious issues and that is why we are here to draw from the experiences from all over the world. And while I have never seen the definition of democracy as meaning consensus, I have seen a definition of democracy meaning I will protect your right to speak, even if I don't agree with your views," the Speaker promised.
The speaker has also acknowledged that Guyana's Parliament is made up of predominantly young people, who can advance the cause for Guyanese and find common ground on major issues.
The Speaker has been repeatedly accused by the Opposition of being biased in favour of the Government.
The Opposition pointed to many of his rulings in the National Assembly to support their claim.