The Government is in the process of finalizing the details of the agreement for the beginning of the construction of the Amaila Falls hydro power project and is hoping to get it started before the end of this year.
Under an agreement with the China Railway Group, the Chinese company will fully finance and build the project and hold on to its management and operations for twenty years. At the end of those twenty years, it will then be handed over to the Government of Guyana at no cost to the Government.
Once the project becomes operational, Guyana will buy power from the hydro-power project to supply to the national grid. The cost is expected to be much lower than the current purchasing price for power and consumers are likely to see a reduction in their bills.
The project is being overlooked on the Government side by Winston Brassington who is attached to the Ministry of Natural Resources.
During a presentation at the ongoing International Energy Conference, Mr. Brassington explained that with an increasing demand for electricity and energy locally, the hydro project will be ideal to cater to a fast-changing Guyana.
"We have much better terms than we did in 2015. The developer is taking on most of the risks. The Government is not making any financial commitments so there is no money from the IDB, and no money from Norway for the project. This is a project being financed by China Rail", Mr. Brassington said.
He told the Energy Conference that the project should come on stream by 2026 and although the Government will not be investing its money into the project, it will be closely monitoring its development.
"We will have a world-class, independent supervision firm. Similarly, the operation and maintenance of this plant will be independently tendered. All of the contracts that we are using are world-class contracts. These contracts were developed over many years, between 2010 and 2012 when Blackstone was the sponsor", he said.
Brassington assured that all of the contracts covering the project are well tested and sufficient due diligence has been done to ensure everything stands up to international standards.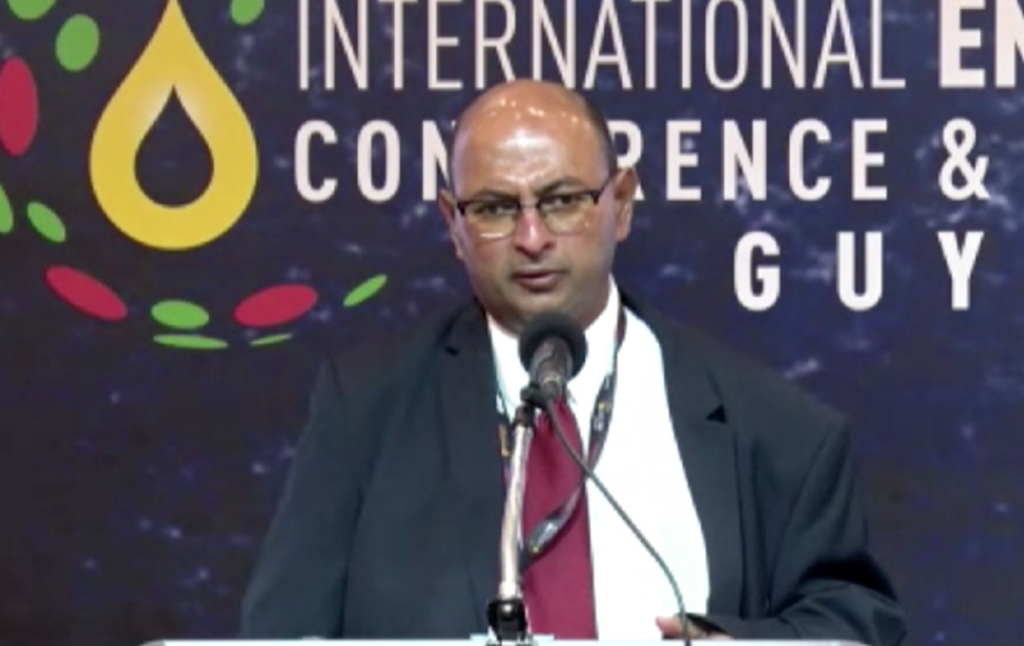 The hydropower project has been talked about for years. There was an attempt back in 2013 to get the project underway but that effort was short-lived as it hit a number of stumbling blocks. It was completely shelved under the coalition government as there were concerns about its costs and contractors.