Three days after 30-year-old Pathrina Pilgrim of North Road, Bourda was arrested over the shipping of a box of Guyanese snacks that contained cocaine, she appeared in Court to face drug trafficking chagrs.
Pilgrim appeared before Magistrate Leron Daly and pleaded not guilty to the charge that she was involved in the trafficking of 534 grams of cocaine through the Airport at Ogle.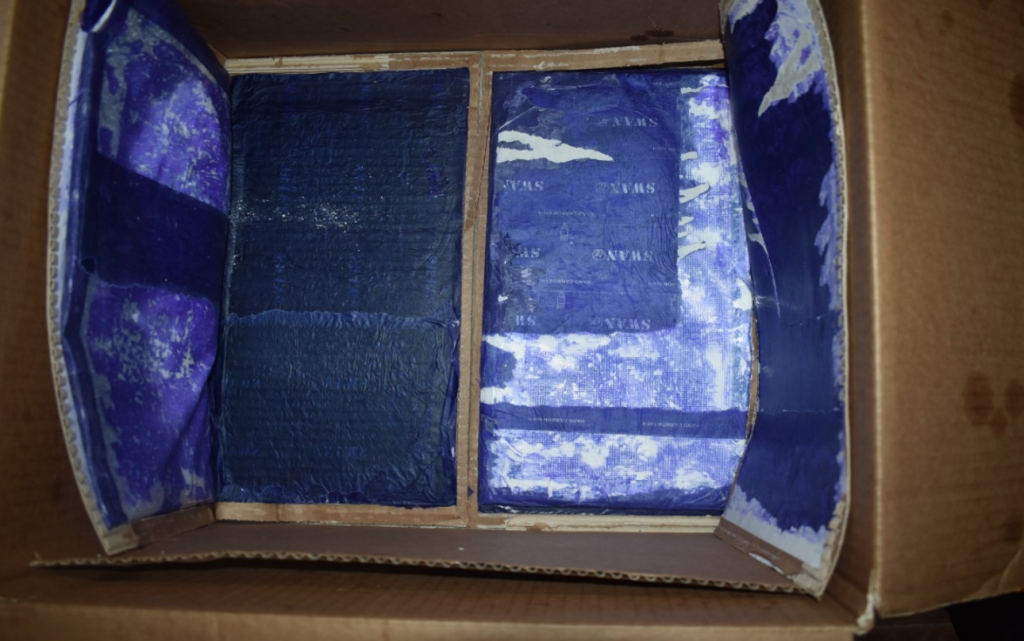 After listening to the details of the charge, the Magistrate remanded the woman to jail until the 19th of February when the matter will continue.
The woman's relatives have claimed that she was asked to ship the package of snacks which included mettai and coconut biscuits to an address in the United States on behalf of a friend.
CANU was able to track her down after the bust was made. She was arrested at her home.