Social media talk show host and PPP political activist Ossie Rodgers is under probe by the Police after he was caught on camera slapping a woman repeatedly in a Berbice supermarket.
Police investigators have confirmed that Rodgers was arrested and later released on self bail at the Police station after a complaint was filed against him.
The incident took place in a Bath Settlement supermarket in Berbice last Sunday.
In surveillance video from the supermarket, Rodgers and a woman are seen in an argument and during the argument, the "Diaspora Connected" talk show host is seen advancing to the woman and slapping her across the face. The woman attempts to fight back but walks away as some other persons in the supermarket rushed to her aid.
Rodgers is then seen go after the woman again and slapping her several other times, before he is pushed away by a group of men in the supermarket.
It is unclear what triggered the argument between the two, but in a Facebook post, Rodgers claimed that there was a two-hour altercation between him and the woman and the video which was released only showed a small part of the altercation. He said he wants the full video to be released.
This is not the first time that Rodgers has found himself under investigation for assaulting a female.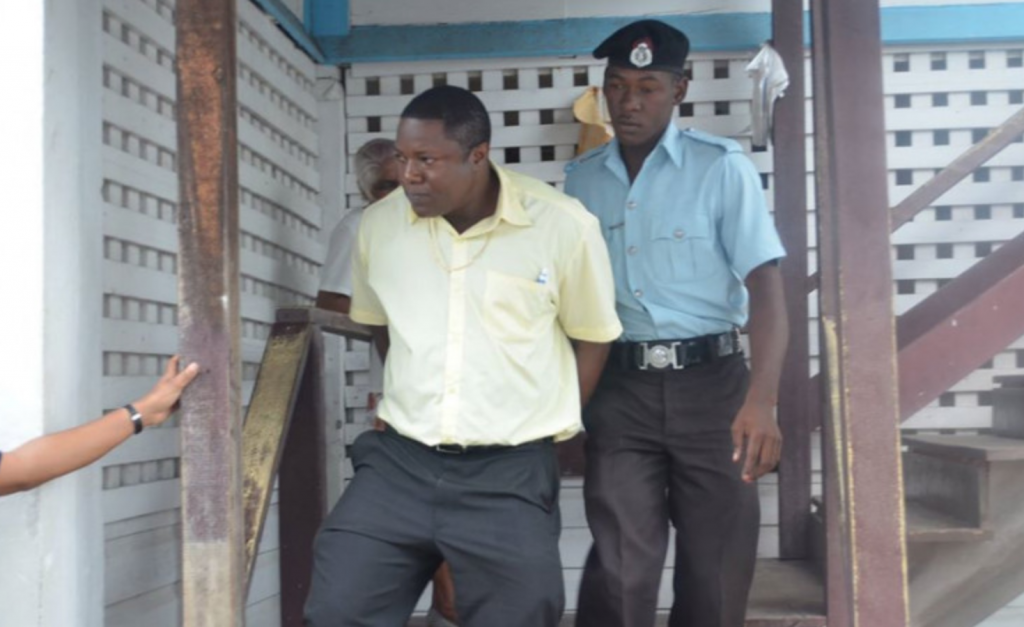 In 2013, he was charged and remanded to jail after he repeatedly slapped a 13-year-old girl after she allegedly became friends with a 15-year-old boy who was known to Rodgers.
The girl's family had complained that he had showed up at the family's house threatening the girl and warning her to cut all communication with the teenage boy.
Rodgers later moved to the US where he spent a number of years, returning recently to support the government's various public relations initiatives.