Eighteen teachers have completed training in theatre arts, as part of a Department of Culture initiative. The training was done through the Education Ministry's Unit of Allied Arts (UAA), in collaboration with the National School of Theatre Arts and Drama (NSTAD).
The teachers were drawn from the 10 Administrative regions and benefitted from training in playwriting, acting, stage management, directing, set design and lights/sound management.
Director of Studies at NSTAD, Al Creighton,  praised the teachers for completing the workshop and for capitalising on the opportunity to learn.
"The school is responsible for this kind of training across the country, and the workshop is one way of fulfilling this- being able to bring people in from different parts of the country and train them. The fact that many schools are now doing drama as a subject, there is a need to have people trained so that the workshop itself is a part of a wider project and it is one of the means through which nationwide training is taking place in theatre and also to develop people who can go into schools and teach drama," Mr. Creighton said.
The Drama Coordinator at the Unit of Allied Arts, Ms. Lorraine Barker-King  pledged the continued support of the UAA and further encouraged the teachers to submit their plays for consideration for the secondary schools' drama festival in November 2017.
"We are ensuring that we give them the training so that they will be able to put out better plays come November… We are looking forward [to] success, we are looking forward to maximum attendance and pass rate. [We want] our teachers to be better equipped to deliver to our students, to ensure that they have the tools to carry out their functions," she said.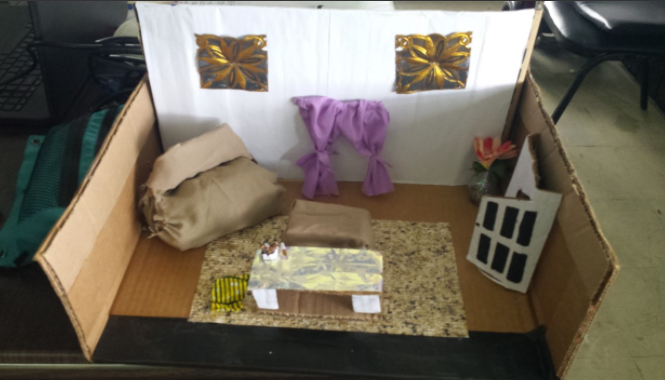 Ms King noted that the Unit of Allied Arts has collaborated with the National School of Theatre Arts and Drama for several years and tremendous work has been done in theatre arts training.
She further said that this training is just one part of a series of training sessions that the UAA has conducted over the years for teachers and students across Guyana.
At the close of the workshop, the teachers commended the facilitators for executing the packed agenda. To demonstrate their appreciation, one student recited a caricature piece of different events that took place during the week-long training.
Mr. Subraj Singh, Ms. Nicola Moonsammy, Ms. Sonia Yarde, Mr. Nickose Layne, Mrs. Esther Hamer and Mr. Onix Duncan of NDC facilitated the workshop.