The East Coast Demerara community of Beterverwagting was shattered by an early morning tragedy on Sunday as a man allegedly set fire to his Railway embankment house, killing his reputed wife, his baby daughter and himself in the blaze.
The three dead persons have been identified as LaToya Telford, her daughter Nakisha Pollard and Leonard Pollard.
It is suspected that Leonard Pollard set fire to the wooden house at around 3 o' clock Sunday morning as his reputed wife and their daughter were asleep.
The Fire Service was called to the scene around 3:19am and responded promptly, according to residents. The house was completely gutted.
By the time the blaze was doused, the charred remains of the three persons were found.
A senior Fire Officer who was on the scene told News Source that investigators were able to recognise the bodies as an adult male, an adult female and a young child.  He said the bodies were burnt beyond recognition. The child is believed to be close to two-years-old.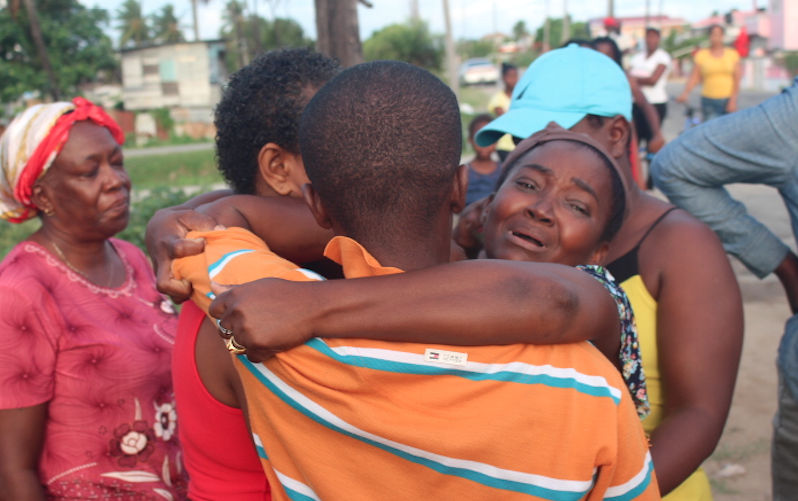 Screams of anguish and disbelief filled the air as relatives of the dead woman rushed to the scene. "Why?  Why? This can't be true", one woman screamed, as she collapsed to the ground in tears.
Another relative said the man, Leonard Pollard, had been threatening to take his own life and was even overheard on Saturday saying that he wanted to kill himself, but persons may have dismissed the threats.
An investigation has been launched.