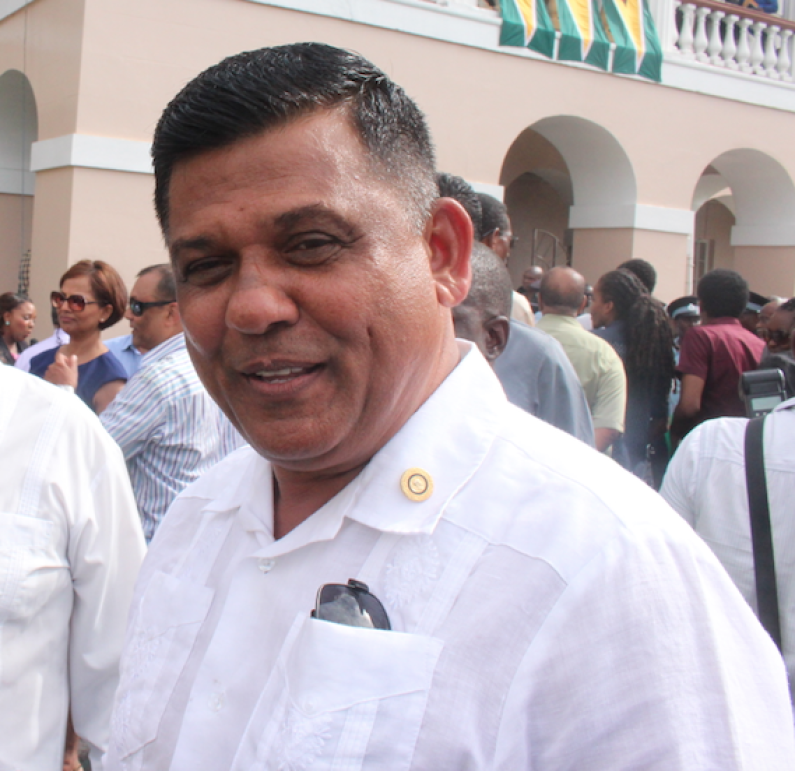 President David Granger has rescinded the appointment of businessman and contractor, Brian Tiwari, as a Ministerial Advisor on Business Development.
The announcement came in the form of a terse one line statement from the Ministry of the Presidency on Tuesday afternoon.
"The appointment of Mr. Brian Tiwari as Ministerial Advisor on Business Development has been rescinded", the statement said.
The Ministry of the Presidency offered no other comment on the issue. But News Source understands that the decision to rescind the appointment was made by the President himself over the weekend.
The appointment of Tiwari was made by Minister of State, Joe Harmon. Sources close to the President's office have revealed that the President may have been unaware of the appointment by Harmon and may have only learnt of it when Kaieteur News broke the story over the weekend.
 A number of members of the cabinet were also unaware of the appointment.
Minister Harmon is currently in China on a visit and Brian Tiwari is at his side. Contacted today by News Source, Harmon's Press Secretary, Malika Ramsey, said she is unaware of Harmon's return date and could not offer a reason for the China trip.
Local television newscast, Capitol News, has reported that when he was contacted this evening, the businessman, Brian Tiwari, confirmed that he is in China but was unaware that his appointment had been rescinded.
The well-known businessman and contractor, who enjoyed hundreds of millions of dollars in government contacts under the PPP administration, positioned himself close to the coalition government just after it took office. He offered the free use of his construction equipment to assist in the Government's clean up Georgetown initiative that started days after it took office in May last year.
Political watchers and government supporters were shocked with the news that Tiwari had been given an Ministerial Advisory role.
When the People's National Congress served as the main Opposition party, it accused Tiwari of being in bed with the then PPP government and taking part in several corrupt practices. Late President and Opposition Leader, Desmond Hoyte, had raised concerns about Tiwari and his government contracts on several occasions during the PPP's time in office.
The PNC is the main and largest party in the APNU+AFC coalition. President David Granger is the current Leader of the PNC.