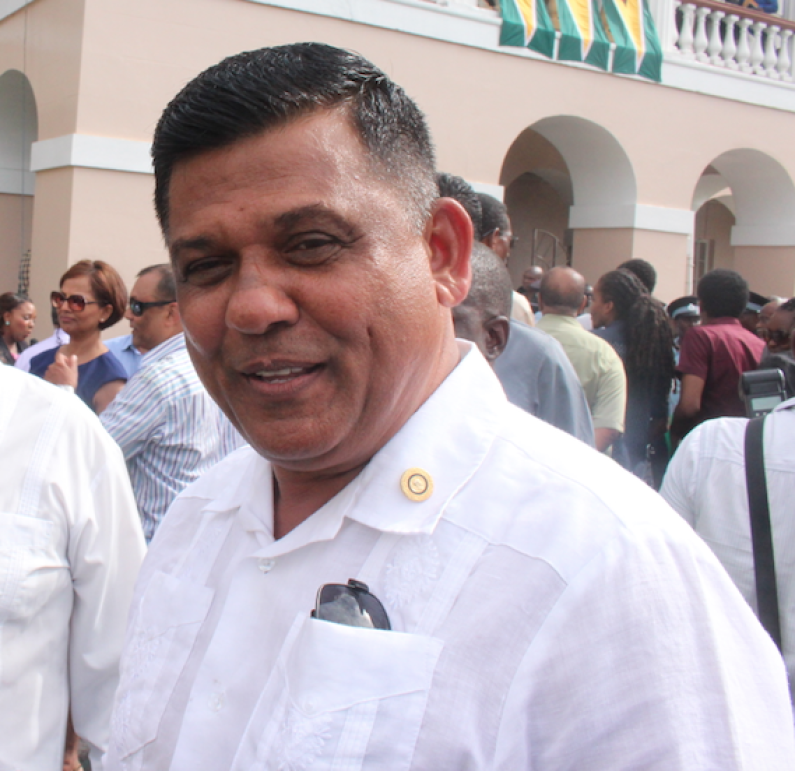 Businessman and Contractor, Brian Tiwarie, is not happy with the President's decision to revoke his Advisor to the State Minister appoint and he believes the President may have rushed to make the revocation.
In a Monday morning statement, Tiwarie sought to give his position on the entire appointment and the controversy that has since followed.
He said he was never appointed as a Ministerial Advisor nor as an Advisor to the Government but rather he was appointed as a personal advisor to Minister Harmon, and he wants to know if the President also intends to revoke the appointments of other Advisors to other Ministers including the Prime Minister who has several.
In the statement from the BK Company which is owned by Tiwarie, it was noted that "the fact of the matter is that Minister Harmon "appointed" Mr. Tiwarie as his personal advisor on business. This he is entitled to do and by virtue of Mr. Tiwarie's business acumen, such an "appointment" can be seen as nothing else but legitimate decision. Needless to say that Mr. Tiwarie's efforts in this capacity are 'pro bono'. Other Ministers (including the Prime Minister) have made several such appointments and relating to those there is an absence of a sustained campaign and public outcry."
The company added that "in the interest of fairness the President should revoke all of those too and for the very reason given when he acted impulsively in revoking the appointment at a time when Minister Harmon was out of the country. It may well be that in quieter time the President may have an opportunity to reflect upon the propriety of impulsive decision making."
The company said Brian Tiwarie's relationship with Minister Harmon predates the APNU, Guyana Elections and Harmon's appointment as Minister.
"The truth of the matter is that a political struggle is underway between various elements in high places and the Tiwarie so called appointment is being used by many to achieve their objectives. He is rightfully perceived as quiet, powerful and influential even more than the now famous Luncheon and this has provoked the struggle for power, for influence, for turf", the company said.
The company also revealed that while Mr. Harmon's visit to China coincided with that of Mr. Tiwarie, they were both there on different business. Harmon was on Government's business and Tiwarie was on his own private business.
In revoking Tiwarie's appointment, Preaident Granger was clear that the Government does not need Tiwarie as any Advisor on Business. He said the Government has a competent Minister of Business who has not requested any assistance.
Harmon has found himself in the centre of a firestorm of controversy over the appointment. He reportedly never informed the President of his decision to make Tiwarie an Advisor whether for him personally as Minister or for the Government.